<<<<====Share Over Here =)

What is Numis Network
and Why am I Involved?
If you have been following my blog for any length of time you know I post MLM training on a daily basis and very RARELY talk about my primary company, well, IF you are curious, this post will answer the question of what is Numis Network and why has this been my primary income for over three years.
Numis Network Quick Overview
I joined Numis Network back on July 15th of 2009 part time, went fulltime my fourth month and have been ever since. I have not joined or even looked at any other network marketing opportunity since.
Numis is a Network marketing company that, like all of them, focuses on creating residual income for the average person which will help you have a better lifestyle. Their products are government issued gold and silver assets and when I first saw Numis, it was very refreshing.
My Initial Concerns About Numis Network
Originally I was concerned that the assets may be overpriced or that there wasn't a real market for the product but figured that at least they were certainly assets unlike anything else I had ever been involved in with network marketing. Eventually I learned that there WAS a big market for the coins and they were competitively priced. You can see some of those concerns in the below video. By the way, this is not some cheesy third party review designed to make you think I am reviewing it, I am very clearly sharing why I am in it and why I have stuck with them for 3+ years.
Is it just about coins? Really?
When some people think about what is Numis Network they may think that is all about coins, when I joined I didn't know anything about coins and joined because it was different and I liked the idea of getting assets instead of consumables. I wanted to create a better lifestyle by building a business I was proud of and didn't focus on JUST the coins.
Since being in Numis we have won 9 vacations and have been able to totally change our lifestyle and the lifestyle of many of our close friends and newly found Facebook friends.
Watch This Before You Join Numis Network
If you have a great team with leaders that are grooming your for success, teaching you how to generate leads and talk to people you know and don't know, CONGRATS! If you are lacking in some areas and want to determine if my team is a fit for you, find out more on my page and also feel free to text or call me to chat before you make a buying decision at (239) 471-4800. For those already in my team, feel free to use the above video for prospects with common questions covered in that video.
If you enjoyed this post please comment and share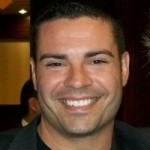 Ray Higdon
Skype: ray.higdon
Email: [email protected]
Work With Me – Numis Network
Image(s): FreeDigitalPhotos.net
PS: Are You Being Groomed for Leadership? We Personally Mentor Those In Our Personal Team for Success: Click Here to See if My Team is Right For YOU
If you enjoyed this post about What is Numis Network and Why am I Involved?, retweet and comment please