<<<<=====Share on Facebook Here and Google+ above

If you Like, RETWEET HERE============>>>>
And Comment Below!
Webinar: Getting and Converting
Network Marketing Leads
If you want to get more network marketing leads, you definitely want to get registered for this webinar. It is free to attend but is going to help you start getting more leads (and even converting them into sales).
Why are Network Marketing Leads so Important?
Let me be real with you, there are two ways to get signups into your MLM business, either by active prospecting or by passive marketing. Most of us know about active prospecting. It's where you reach out to people, online and offline, and talk to them about your network marketing business.
Passive marketing is where you conduct activities to get people reaching out to YOU. When you mix active prospecting with passive marketing, you can seriously ROCK your company, especially if you do it in a certain way. If you are serious about getting more people reaching out to you, to have serious business seekers wanting to work with YOU, I highly suggest you register for this webinar.
Meet the Trainers
First off, in this webinar we have Daegan Smith, Rob Fore and my man Todd Falcone.
Daegan Smith is the godfather of online traffic. Would you like to be trained by the dude that taught Jonathan Budd? How about the guy that trained Russell Brunson? I've seen his commission back office where he routinely generates well over $100,000 PER MONTH due to his incredible ability to get massive network marketing leads.
Rob Fore is one of the highest regarded SEO experts in this industry. Not only has he helped me tremendously with crafting my blog in a way to get massive traffic and leads, he has also showed me what NOT to do. If you are an aspiring or active blogger, you simply MUST SEE what he is going to cover in this webinar.
Last but certainly not least, Todd "Cool shirt" Falcone is going to rock your world and teach you these three things:
1. The one line to start with on your network marketing leads that will have you see you as a problem solver, not just another sales person.
2. How to interact and locate professionals that, due to this economy, are frantically looking for businesses from home and how, when you plug in, you get more network marketing leads than you can every possibly even talk to.
3. Why this one skill is more important than simply desiring more traffic and leads.
If you Truly Want More Network Marketing Leads…
I highly suggest you register for this webinar here. The replay may not be free to access but you can register and attend it LIVE for absolutely Free! I don't normally write a blog about a single webinar but made an exception as I know the number one desire out there is to GET MORE LEADS! Feel free to share this with anyone you think could use more leads in their business.
If you enjoyed this post please comment and share if you want more content like this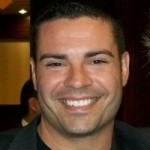 Ray Higdon
Skype: ray.higdon
Email: [email protected]
Work With Me – Numis Network
Image(s): FreeDigitalPhotos.net
PS: If Your Upline Does Not Have a Step-By-Step Blueprint For Success, Check This Out (Unless You Already Have Too Many Leads) – Click Here For Instant Access
If you enjoyed this blog on the network marketing leads webinar, retweet and comment please