<<<<====Share Over Here =)
Video: How to get Internet Traffic
Everyone always asks me how to get Internet traffic so I thought I would shoot this quick video.
The Majority of My Blog is Free Internet Traffic
If you have been on my list or blog for much time at all, you know that I blog often and you may or may not know that MOST of my visitors are from Free Internet traffic. This is awesome but there are also other affordable ways to get Internet traffic too.
Why Get More Traffic?
More traffic means more exposures to your network marketing business, and more leads and both of those mean more freedom. If you can learn to get more traffic consistently, your life will change.
Product I Personally Bought
I recently bought the course called the
Traffic Playbook
(which is still on sale now) and I wanted to share with you what they teach in this course that I found worth the money. I actually spend a lot more money on coaching than I do on products but this is one I did personally buy and my wife and I are going through it right now. Whether you buy the course or not, watch the video below to learn how to get Internet traffic to whatever site you are wanting to get traffic to.
Video: How to Get Internet Traffic Quickly
In this video I share each module of the Traffic Playbook (hope you don't mind Ray and Ferny!) and share why each piece is so vital to learning how to get Internet traffic. I talk about keyword research, how to get backlinks, search engine optimization, Pay per view (the newest way how to get Internet traffic quickly) as well as Facebook PPC and also Bing PPC. Yes, a lot to cover but I am going to give you some quick tips on each.
If you want to get your hands on the course that I bought, go here and get it while it is still on discount. I have known and worked with Ray and Ferny for years now, in fact, not everyone knows this but they have been instrumental in me getting so much free Internet traffic.
Grab your Traffic Playbook here
To Your Abundance!
Did This Blog Help You? If so, I would greatly appreciate if you commented below and shared on Facebook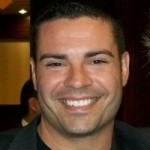 Ray Higdon Skype: ray.higdon Email:
[email protected]
Work With Me -
Numis Network
Image(s): FreeDigitalPhotos.net
PS: So, how did I learn all this online marketing schtuff? All I did was follow a system, it's really not that hard if you have a system, get the system I use here
If you enjoyed this post about Video: How to get Internet Traffic, retweet and comment please