Video: How Rich People Think
This is a video that certainly may challenge the beliefs of some, if it doesn't, well, I didn't do a very good job. This video is on How Rich People Think and some differences between poor and rich people.
How Do Rich People Think?
Yesterday I received an email from my friend Ted Nuyten that was talking about a book that just came out on how rich people think. In the article he took 21 quotes from the book and in this video I share some of my thoughts as it was a really good article.
Big differences with how rich people think and poor people? One is a question of luck versus value which I talk about in the video and the other big one is that people can only get wealthy by TAKING versus giving or ADDING. IF you believe you have to be a taker to be rich, you will constantly sabotage yourself as no one wants to be a taker.
Video: Thinking Patterns of Poor and Rich People
Know that rich people are NOT bad or you will sabotage yourself from ever getting rich. Share this if it helped
If you enjoyed this post please comment and share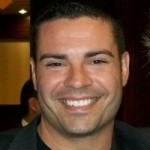 Ray Higdon
Skype: ray.higdon
Email: [email protected]
Considering Coaching? Check out my Work with Me tab and Survey where we Help People Everyday.
Image(s): FreeDigitalPhotos.net
PS: Are You Being Groomed for Leadership? We Personally Mentor Those In Our Personal Team for Success: Click Here to See if My Team is Right For YOU
If you enjoyed this post about How rich people think, retweet and comment please