<<<<====Share Over Here =)
Upcoming Sales and Marketing Seminar ~ Free to Attend
So a few months ago I was approached by some old friends of mine to speak at their upcoming sales and marketing seminar, here's the scoop and how you can attend for free.
The Core of All Business – Sales and Marketing
If you are not happy with your business whether it be a small business, network or online marketing business it has to do with you need better information on sales and marketing and how to use systems.
JT Foxx and His Mission
I first met JT Foxx years ago when we both were doing real estate. He was a major go-getter and had a killer radio show where he interviewed guru's and trainers in the real estate niche. Now he conducts sales and marketing seminars all over the world and has worked with people like Kathy Ireland, Arnold Schwarzenegger, Donald Trump and others. He has also raised over a million dollars for charity and lots of other cool things.
Are These Network Marketing Seminars?
No, they are not, they are to boost your sales and marketing skills no matter what business you are in. I like to think my skills in sales and marketing has greatly increased my success in network marketing though.
The Details of The Upcoming Marketing Seminar
I will be speaking at an upcoming seminar with JT Foxx here in the next couple months but I could not make this next one in San Diego. However, there are a LOT of them they are doing and you can check out ALL the seminars they are doing here.
As you know I am really picky with who I partner up with but these guys have been doing a great job for quite a long time and the CEO Damian is also a personal friend of mine. Here are the reasons I suggest attending one of these free seminars:
1. You WILL learn some sales and marketing tactics that will help your business.
2. They are GREAT places to network. Think about it, could you have a more targeted audience than people that want help with sales and marketing?
3. For the San Diego event only, they are giving you a $100 Ruth Chris gift certificate just for attending!
Also, the elephant in the room is YES, they will have things for sale, however, whether you decide to buy or not you are getting the training for absolutely free. Go check out their site and see if there are any upcoming seminars in your area – List of Seminars and Speakers
Video: Hey, Check out How Skinny I am Getting!
So, some of you know I have been on a secret diet (no, not an MLM product) and I have now lost 19 pounds in 15 days and feel fantastic, check out this short video about the JT Foxx seminars and my weight loss in my face, sweet right? Still got 20 pounds to go but feeling great!
Share this around if you know anyone in any of the areas that they are holding seminars.
To Your Abundance!
Did This Blog Help You? If so, I would greatly appreciate if you commented below and shared on Facebook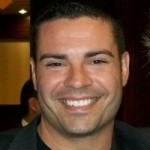 Ray Higdon
Author of VMI – Think and Grow Rich for Network Marketers
Skype: ray.higdon
Email: [email protected]
I Show Network Marketers How to Recruit More Reps, Get More Leads and Become a Top Earner in Their Network Marketing Company.

Image(s): FreeDigitalPhotos.net
PS: My Very Best Webinar and Course on How to Recruit More Reps, Click Here for Access

If you enjoyed this post about Upcoming Sales and Marketing Seminar ~ Free to Attend, retweet and comment please