Are you working hard toward your goals but struggling to get your spouse's support?
Here I'm sharing my tips on compromising with your spouse and getting them to be more supportive.
What To Say To an Unsupportive Spouse When You're An Entrepreneur
When it comes to handling your relationship with your spouse along with running a business, you have to find balance.
The main way I think you should do that is by having a conversation with your spouse. Which is what I did with Jess.
I remember being in my previous relationship, and I would hear, "You're never around" followed by a guilt trip, before each time I would go on stage to speak. I was terrible and would cause me to have a negative mindset going into each speaking event.
So I had to have a very frank conversation with Jess.
I explained to her that "the next two years are probably going to be hell. You're going to see me in a zone that you've never seen me before, and you need to understand that I need to do this for me." And I told her that, and she said okay…but the difference here is that I actually went and did it.
Why do spouses become unsupportive?
Some people have the conversation but then don't keep their word, but then think that their spouse isn't being supportive. I had the conversation and worked my face off and got out of a bad financial situation in less than the two years I mentioned to her.
So people claim to have unsupportive spouses, that were supportive at one point, but they don't keep their word when it comes to working hard and busting their butt, so they didn't show their spouse any benefit in supporting them.
[mashtweet tweet="Stop asking for the support before you do the work. " text="" username="rayhigdon"]
And no, that does not mean that every day you need to be working on your business. But work hard on it when it's time, and have presence when it's time.
If you're at the dinner table, put the phone down. If you're about to go and do your prospecting, go do your thing. But be present when you are there.
How to get your spouse to be more supportive?
Now, if you had the talk with your spouse, you're working hard, but you're not seeing support – go win that incentive trip and they will start to support you like never before. It changes their point of view.
Show them the benefit of you working so hard and have them see some good things happen.
Stop asking for the support before you do the work.
Stop saying, "Well, if only you'd support me." Then what?
Go do it without their support, then you will be tenfold better with their support.
Come learn proven strategies from the TOP Sales and Social Media Marketing Minds in the world that will guarantee you get RESULTS and Rank Advance!
Secure your deposit NOW to gain access to our private attendee only group, where we're hosting WEEKLY exclusive training, behind the scenes sneak-peeks, and weekly prize and ticket upgrade giveaways from now up until the event kicks off in October!
FREE Ticket Ends Wednesday!
Get Your Ticket Here – RankMakersLive.com
---
More Resources For You:
How To Attract The Right People To Build Your Network Marketing Team
Why People Will Join You If You Are Brand New
29 Sources of Leads so you never run out of people to talk to again.
Did This Help You? If so, I would greatly appreciate it if you commented below and shared on Facebook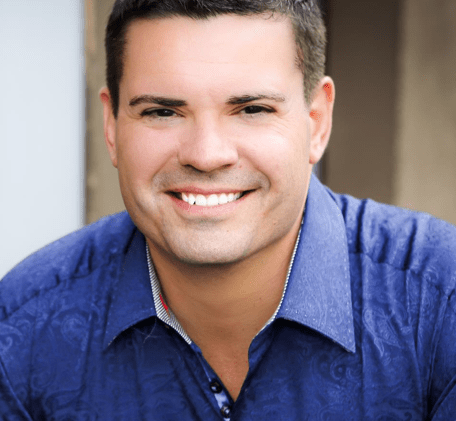 Ray Higdon's Network Marketing Blog
Email: [email protected]
Facebook – Facebook.com/rayhigdonpage
Considering Coaching? Check out my Work with Me tab and Survey where we Help People Everyday.
If you enjoyed this post about What To Say To an Unsupportive Spouse When You're An Entrepreneur, retweet and comment please