This is a quick read to help you better understand job security.
It is aimed to help you, not scare you. Armed with knowledge you are better equipped for what life throws at you!
Some Recent Facts About Jobs
It is my opinion that there is no such thing as what people refer to as job security. There have been big, formerly thought of as safe companies to work for that have cut jobs as well as seasoned high paid individuals pushed out of their job for the company to save some money. I've even seen high paid sales professionals get higher, near impossible to hit quotas that ended up greatly decreasing their income.
Again, this is not a negative article as I am going to arm you with how to actually have security in your life and in your income but first, let's look at some recent facts…
– Target in January announced it was taking out 1,175 jobs, including 465 layoffs (source: USA Today)
– Microsoft announced planned headcount reduction of up to 18,000 (source: USA Today)
– Hewlett-Packard told investors that it plans to cut an additional 11,000 to 16,000 jobs. (source: USA Today)
– Coca-Cola plans to cut 1,000-2,000 jobs globally in the coming weeks (source: CNBC)
– BP Oil will cut thousands of jobs cut across its global oil and gas business by the end of next year in a $1 billion restructuring program (source: Reuters)
– 3,700 job cuts this fall will hit 11 percent of Sprint's employees company-wide (source: Kansas City Star)
This information took me about 15 minutes to locate, purposely showing some of the bigger companies that are cutting jobs. IF these big companies can cut large amounts of jobs, hopefully you start to understand that there may not be job security in ANY job.
Why the Doom and Gloom?
Tragedies crush families every single day. Health or job tragedies ranking way up there in the stress department. You should NOT walk around wearing job security as your sole badge of safety. There's three suggestions that I have for you today that will give you REAL security.
Three Steps Better than Job Security
1. Get in alignment with an investment vehicle that will create tax reduced or tax free income. Yes, it is better to start when you are younger but you can still have hope at an older age. My wife and I put thousands a month into investment grade life insurance that is protected and has living benefits that are tax free. (Feel free to email me if you'd like to chat with my guy that set this up for us [email protected])
2. Create OPTIONS. I never tell someone they should leave their job to do a home business full time but I DO tell everyone I know to create more than one stream of income. To me, it is totally insane to have only one source of income and that one source come from a job that you do not control or really have ANY say with. This does NOT mean you have full security with a network marketing company either though as they can close their doors too, but, having an additional income is most certainly a smart thing to have. If you learn the principles of how to build your home business, you can do it again in a new company if one company does shut down, unlike jobs there is not a finite number of positions.
3. Recognize the REAL thing that is BETTER than job security. Adaptability. If you learn to adapt, you can conquer any scenario. With what I now know with marketing and providing value, I fully believe I can go into any niche and make a living.
Was this helpful? Hope I didn't scare you too much (unless it scared you into taking action for your future).
Join the Conversation!
Have you experienced a surprise in your job security? Did you adapt or are you still working on it? Would these tips have helped? Feel free to comment below and you may also share this with anyone who you feel might benefit.
Did This Help You? If so, I would greatly appreciate if you commented below and shared on Facebook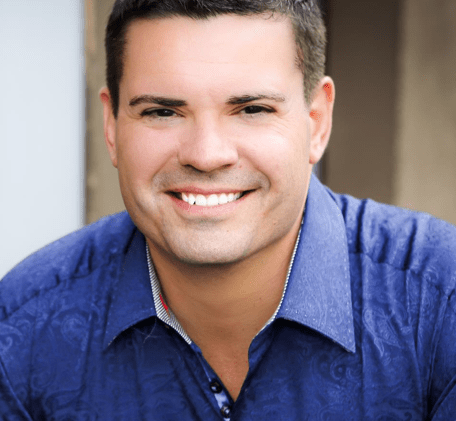 Ray Higdon's Network Marketing Blog
Skype: ray.higdon
Email: [email protected]
Periscope – Ray Higdon on Periscope
Considering Coaching? Check out my Work with Me tab and Survey where we Help People Everyday.
PS: If you haven't recruited anyone, or fewer than 10 people, This Course will Help (and is on Sale)
If you enjoyed this post on The Truth About Job Security, retweet and comment please.