<<<<======Share on Facebook Here
If you Like, RETWEET HERE============>>>>
And Comment Below!
When You Should Travel for MLM Support?
Hopefully you joined your network marketing business opportunity to become a leader and impact as many people as possible. Well, one trait of a great MLM leader is they do travel to their teams to support leaders in other cities/states. This post talks about my experience on WHEN to do this to avoid overspending while also helping your teams as much as possible.
Go to the MLM Teams That Earned It
When you become a leader for your network marketing company, you are going to get requests to fly everywhere to help people out. Your ideal team would NOT be a bunch of disjointed people who met on the Internet, your ideal MLM team would be local teams on fire all around the world. The best teams are always to close knit ones so even if you use the Internet to recruit, you still want to have these local teams building as well.
When Should You Travel to your MLM Teams?
This is the criteria I use, based on a lot of trial and error. If I can drive there and it will take 1-3 hours, they need to have at least 10 people on autoship in their immediate area. If I have to fly there but it is within the country, they need to have at least 20-25+ people on autoship in their immediate area. Obviously you always prefer more but I have found with these numbers you should be able to get a decent crowd in the room and make it worth your while. There are some exceptions but not too many at least in my business model.
When NOT to Travel
If I am hearing the words "if only", it is a red flag. Such as:
– If only you would come here I would start signing people up
– If only you were in my area I could really blow this thing up
– If only you came I know I could get 100 people in the room
When someone uses my appearance as the reason if they will built or not, I know the chances are slim they will ever do anything (even if I did show up). They have to earn the right to get a leader in their area not just hope for it. And, I have yet to see someone put 100 people in the room that had not recruited anyone. That is freaking hard, much harder than most people think. Let your MLM team leaders prove themselves first before you fly out and spend that money traveling for your business.
My Upcoming Travel Schedule
Next week I head out to three of my awesome teams and if you are around I would love to meet you!
Tuesday, 2/21 – Loveland, Colorado (7pm)
Embassy Suites
4705 Clydesdale Pkwy
Loveland, CO
Thursday, 2/23 – Toronto, Ontario (7:30pm)
Westin Prince Hotel
900 York Mills Rd
Toronto, Ontario
Saturday, 2/25 – Sacramento (10am – 2pm)
Hilton Sacramento
2200 Harvard St
Saramento, CA
No Excuses Summit 3 in Vegas!
I am honored to be one of the chosen speakers for the No Excuses Summit in Vegas, rock on! Get more details and get registered for your free training videos at this site – No Excuses 3 Free Training Videos
If you enjoyed this post please comment and share if you want more content like this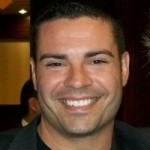 Ray Higdon
Skype: ray.higdon
Email: [email protected]
Work With Me – Numis Network
Image: digitalart / FreeDigitalPhotos.net
Image: Ambro / FreeDigitalPhotos.net
PS: If Your Upline Does Not Have a Step-By-Step Blueprint For Success, Check This Out (Unless You Already Have Too Many Leads) – Click Here For Instant Access


If you enjoyed this blog on MLM team travel, retweet and comment please