<<<<======Share on Facebook Here
If you Like, RETWEET HERE============>>>>
And Comment Below!
Top MLM Tips – Your Questions Answered!
Yesterday I posted a challenge on my facebook. It said "What is one topic you would like me to cover in a blog? If you give me a good suggestion I will blog about it and include your home page in my blog that is currently ranked 38,000 in the world for traffic (Alexa.com)" A lot of people took me up on it, which one to choose? So, I chose them all! This is one of those blogs that has everything but the kitchen sink when it comes to top mlm tips. Well, I actually included a picture of a kitchen sink so I guess it has that too!
**Note: If I could not easily locate your home page, I just am giving a link to your Facebook account
What Are the Top MLM Questions Out There?
Q1: Joel Burrel of http://www.bbqormildew.com asks: How do you evaluate an mlm?
A1: Well Joel, I look at several things. The compensation plan is important, but not the most important. The product is really important. Some have found it popular to say that the product doesn't matter as you market yourselves, and, that is true if you are a celebrity marketer but at the end of the day, the brand new network marketer has to talk about the product. I cannot imagine getting into a network marketing business opportunity with a product I didn't think was awesome. But, product is also NOT THE most important thing. Timing is way up there. Is your product timed well? Timing is really big but I think even bigger is the founders of the company and the people that run it. You can score perfect 10's in all the other areas but if the company is mismanaged, it will fail. Veteran marketers will agree with me on this point.
Q2: Damiso Arrington of facebook.com/therealdamiso asks, What about the sweet science of negativity?
A2: Well, not sure exactly what you mean here, perhaps you mean in marketing? It is true that negative ads work better than positive ones. If you say, "7 Lies the Banks are not telling you about the foreclosure paperwork on your house", you will get more clicks than if you write "The 7 ways you can save money and time on your foreclosure case". Both of those examples would get clicks but the negative one would work better in my opinion. If I have missed your point, comment at the bottom Damiso.
Q3: Kelly Elliot of http://www.kellyselliott.com/ writes, what about Facebook PPC?
A3: Well, I can tell you that I am starting to like it more than google ppc, but, that may be because I was booted from google adwords =(. I have played around with Facebook PPC and it is a lot better than it used to be, the number one thing you have to understand is that if you are to be good at anything pay per click, you have to make the commitment to be super analytical and understand it is all about testing and tracking. The chances of you creating an ad that delivers amazing results the first time is about a trillion to one in my opinion. There are lots of tutorials out there on Facebook PPC that you can check out, but understanding basic concepts of PPC is a great idea. My good friends Jim Yaghi and David Schwind have some excellent resources out there.
Q4: Susanna Fera of https://www.facebook.com/susanna.fera asks about how to approach your warm market?
A4: I have written a ton about this. This is the step that clever marketers have figured out people hate the most so they bash it the most, however, it is simply more effective than any other way of marketing you can do, IF, you have the right mindset. Mike Dillard recently commented when I was interviewing him on stage in Vegas that you should approach your warm market once you do not care if they join or not. I agree wholeheartedly. Make your list and then invite them to check out a presentation via in person or using online videos and DO NOT CARE about the outcome. Some will and some won't. Don't tell them they will be rich or it's easy. Just invite them.
Q5: Kathleen Martin of http://www.gurlzforgurlz.com/ writes, what are the 5 mistakes people make when it comes to an MLM?
A5: I will list them in order of how I see the mistakes made.
Saying too much
Email blasting when they join
"Trying" it out versus committing to make it work
Believing the hype
Being an MLM china doll and getting discouraged too easily
Q6: Diane Rosolen of http://dianerosolen.com/ asks how to not get sucked up into the promise of programs that hype you up?
A6: This can be a tough one as some of those clever marketers are so darn good at writing copy! Here is the real deal. There is no secret other than hustling and working your butt off to make it happen. It would be much smarter to read the blogs of people you like and learn that way than buy most of the programs out there. Now, the reality is most programs are actually pretty good but even they take time to work. You have to apply what they teach, none of them will make you rich overnight.
Q7: Susan Morris of facebook.com/susan.g.morris asks, How to overcome fear of speaking?
A7: This is one close to my heart as I used to be the biggest weiner when it comes to speaking. I used to be a total wreck anytime I had to speak in front of even a few people. This is perhaps the highest income earning skill known to mankind. I have had presentations when I was a platform speaker where I made upwards of $30,000 in a 90 minute pitch. I would suggest read the right books, such as Tony Jeary's, How to inspire any audience and Life is a series of presentations and get experience. I do not think you can get over this fear without jumping in the water and doing it.
Q8: Dean Rose of http://workwithdeanrose.com/ asks, Why has MLM gotten such a bad rap?
A8: This is a big question. For the best answer, I highly suggest my friend Burke Hedges book, "Who stole the american dream". It is interesting how people operate, especially in America. In America, people do NOT like other people making money off of them but they are fine if a corporation does. When they see their company make a clear profit from their efforts, they are fine with that but if their uncle Joe makes money from them, what the heck?!? The other reality is anything outside the normal has to be bad or have something wrong with it so people can justify how they handle their life. Being an entrepreneur or in a network marking business opportunity literally goes against every ounce of training we received all throughout school. The public education system in America was influenced by Rockefeller in the early 1900's as he wanted more educated factory workers. We are taught not to make mistakes and go to school, get a job, work hard and retire. Most are starting to understand that simply doesn't work for everyone.
Q9: Richard Duke of Facebook asks, How do you setup an eye appealing website?
A9: If you are asking that question it means you do not know how to create a website and if you are desiring to make big money, I would hire it out. The website creation process has gotten so darn cheap that you most likely lose money spending time trying to learn HTML, etc. A basic understanding is certainly handy but you can hire all your technical needs out. A great place is Elance.com where you can throw your project out there and have hundreds of programmers all over the world bid on it. I learned this from the book, The 4 hour workweek by Tim Ferriss.
Q10: Laura Sargeant of Facebook asks, When is an MLM no longer the ground floor and too late to join?
A10: This is just my opinion but here you go. From talking with multiple companies and top mlm leaders and veterans, a company experiences it's first explosion around 15-25,000 reps. Then, at some point, the growth slows and then typically has another surge later on, of which, is harder to calculate when. I would suggest that if you are amongst the first 25,000 reps, you are in good shape (barring it is a good company of course and has lasting power) but even the first 50,000 is still very early on. Once you are past the 1 million reps mark, I believe your chances of making the serious money ($70-100,000 per month) is slim.
Q11: Joe Sandy of http://www.joesandymlmsuccess.com/ asks, is it bad to use the Internet to recruit?
A11: I say absolutely not, but it is wrong to think that you can be a top mlm leader without picking up the phone. I tell people you can build a network marketing business opportunity online or offline but just not without the telephone. This is a relationship business.
Q12: Jeremy Henry of http://henrystreasurechest.tk/ asks, How important is that first sale in mlm?
A12: It is critical. If you are a leader and actively recruiting, getting your rep his or hers first check is critical. I have heard it said that you have about 67 days to get someone a check before they quit, for the most part, that is correct. The reality is if you understand how long it took some to get their first sale that went on to make millions, you would keep going! Don't forget the principles that got you that first sale.
Q13: Wendi Williams of http://numisnetwork.com/wendiandcarlton asks Why does mlm make sense for those struggling?
A13: There are several reasons. Any network marketing business opportunity is typically low risk in that you can usually join one for less than $500. Another key component is your past does not matter. You do not have to have a good credit score, school attendance, college degree, references or the lack of a prison record. You can be a top mlm leader and have had everything your entire life go wrong. Everyone starts with the same opportunity, it may be the last bastion of truly free enterprise.
Q14: Barbara Corson of http://arizonamermaid.com/ asks, How do you change directions once you realize the people you've been working with are draining?
A14: It is critical that you do this as you are the average of the 5 people you spend the most time with. Understand that either someone is helping you go toward your goals, or, they are pushing you away from them. I am not saying to ostracize your family, although in some case that may be a good idea. I am saying don't buy into any limiting nonsense that people tell you.
Q15: Todd Klimson of http://tklimson.wordpress.com/ asks, how do you attract retail buyers/users for your mlm product?
A15: This one sort of depends on your product, I can tell you that the more unique and specific your product is, the easier it is, at least, using the Internet. You can always go offline and find meetings in your area that have interest levels surrounding your type of product. If you are a company that has thousands of competitors, it is going to be tougher online. One way is to take your niche and search google for that niche + forums or that niche + blogs. For example, my company deals in graded gold and silver assets so I could search for gold bullion + forums in google or silver investing + forums or coin collectors + forums/blogs in google and find some great places to connect with possible retail buyers.
Q16: Rasheed Bustamam of http://malaynetworker.wordpress.com/ asks, how can you tell if a guru is for real?
A16: The answer is, learn from everyone, don't judge them and realize they are human too. Real guru's won't tell  you they are a guru. The more time someone spends telling me how great they are, I know they are not. Don't tell people what  you are going to do, just do it is my motto and the motto of most of those that people would consider guru's.
Q17: Jonathan Namath of http://www.jonathannamath.wordpress.com/ asks, How do you connect with people at events?
A17: I recently blogged about this. Most do this the wrong way. If you are going to an event, plan on collecting business cards, asking questions and connecting with people versus get them interested in your business or sign them up. After the event is when you follow up with them and then go from there. Be interested rather than interesting at events and you will be surprised at how receptive people are.
Q18: Brian Farello of https://www.facebook.com/bfarelloinc asks, When do you bring up your business?
A18: I look for an opening or I create a non-chalant way of bringing it up. I will NOT bring it up if the person says they are not open. I will create a relationship with someone, asking them tons of questions and then at some point might say something like, Hey, just throwing it out there, but, would you be interested in a side project that doesn't interfere with what you are currently doing? If they say no, I will Not bring it up.
Whew, these were some great questions! Be sure to connect with some of those asking the questions as they are all quality people and I appreciate your participation. Feel free to comment below any questions you would like me to cover in the future!
If you enjoy this post, please quickly do me a favor and share with others and comment below.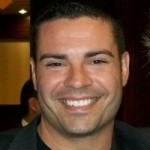 Ray Higdon
(239) 471-4800
[email protected]
Follow Me On Twitter – Southwest Florida Twitter Dude
Friend me on Facebook – Ray Higdon Facebook
Check Out My FB Page – Ray Higdon Fan Page (Free Internet Marketing Resources)
Wanna Work With Me? – Work With Ray Higdon
PS: You can get updates like this and others by entering your name and email in the top right box of my site.
PSS: If Your Upline Does Not Have a Step-By-Step Blueprint For Success, Check This Out (Unless You Already Have Too Many Leads) –

Click Here For Instant Access