<<<<====Share Over Here =)

Top Christmas Gifts 2012 for Network Marketers
Looking for this years hot gift for your teammates or significant other that is a network marketer? This is MY opinion of the top Christmas gifts of 2012 for your friendly neighborhood marketer.
2012 Christmas Ideas For MLM'ers
Personally I think network marketers are pretty easy to shop for as we all are constantly looking to get better so almost anything self-improvement works but there is so much out there, which books or programs to choose? Let me help you out by suggesting some ideas…
Top Christmas Gifts 2012 in Books
Here are some new books that I suggest that most people do not have yet. They would make great gifts for your partners, spouses or teammates:
1. Randy Gage, Risky is the New Safe. A page-turning quick read by one of the top marketers in our industry.
2. The Book of EST. I just started this but I already love it. This was recommended to me by my friend Tony Rush. I love Werner Erhardt training and I am a landmark forum graduate. This is very, very powerful stuff.
3. The 4 Hour Chef. What does this have to do with network marketing? Nothing really but Tim Ferriss is a genius and I love all of his books. Pick up any of his books that you do not have including the 4 hour body and the 4 hour workweek. Watch this book become one of the hottest books of all time.
Top Christmas Gifts in TV Shows
1. The Men Who Built America. On a flight from Jersey I caught two episodes of this and I was hooked. Just finished downloading the entire season and this is simply awesome. Rockefeller, Ford, Carnegie, JP Morgan and more in this really sweet business series.
2. Shark Tank. This should be forced watching for any aspiring entrepreneur. If you pay attention, you are seriously getting a million dollar education on what it takes and what you would know about your business. I also own every season of this.
Other Suggestions
Last year I did a stay-cation with my wife and she loved it. You can shoot videos of the getaway for your marketing and it's nice to stay in hotels around Christmas as they have all the decorations out.
If you are shopping for a marketer that travels like me, this is a great gift. The Panasonic Lumix TS20 is tough built and waterproof. It shoots good still pictures and videos. I have had probably ten different waterproof cameras and I like this one the best.
So, let me hear from you, what do YOU think is a good gift idea for network marketers?
To Your Abundance!
Did This Blog Help You? If so, I would greatly appreciate if you commented below and shared on Facebook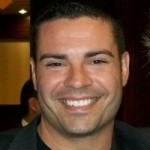 Ray Higdon
Skype: ray.higdon
Email: [email protected]
Work With Me – Numis Network
Image(s): FreeDigitalPhotos.net
PS: Where I Learned Facebook Advertising – Free Video
If you enjoyed this post about Top Christmas Gifts 2012 for Network Marketers, retweet and comment please