<<<<======Share on Facebook Here
If you Like, RETWEET HERE============>>>>
And Comment Below!
To Get Leads for Your Homebased Business, Be a Crack Dealer
It's really so simple. Smart marketers know what people want. Marketing is simply about solving a problem…or…at least, a perceived problem =) I am going to give you the skinny on how online marketers get so many leads each and every day without appearing like they are even trying. However, this teaching comes with a warning that I highly suggest you respect and apply!
The Most Alluring Drug…
What do you think is the most alluring drug to someone trying to build their network marketing business opportunity? I bet you would say money but that would not be the case. There is something more alluring than money when it comes to homebased business builders. You see, this drug has two effects, it keeps one from doing the things they don't want to do while at the same time giving the perception of action. Can you name the drug yet? The drug…is training.
How Can You Become a Dealer of This Drug?
Want to know why your team is not duplicating? It's because most of them are strung out on training. The latest article writing, SEO, PPC, LMNOP training has them up all night, high as a kite. Budding opportunity seekers are losing their grip on reality by trying to fit eBooks into syringes, but, how can this knowledge help you? If you know the drug and understand it's addictive properties, then, become a dealer.
You can become a dealer by writing good blogs and holding webinars that teach something in regards to homebased business building, especially using the Internet. You have to offer something of value to get leads. The good thing about this drug is there is an insatiable hunger for more of it. Learn to distribute this drug using the Internet and you will get plenty of leads. To be a good dealer, don't use the intensity approach, drip out your training in small amounts each and every day. This keeps your customers coming back for more. In fact, in true dealer fashion, give away some training for free, then, get them to give you their email and information.
The Warning
A word of warning though…Don't Get High On Your Own Supply. Don't fall in the trap of getting hooked on training. It's tough. Training keeps you from doing the things that make you lots of money, like prospecting, and gives off the impression of taking action. I see too many people that attend training webinars every morning and night that are NOT making any money with their network marketing business opportunity. A glass of wine a day is said to be good for you but don't swim in the wine barrel all day long and expect to make any money.
If you enjoy this post, please quickly do me a favor and share with others and comment below.
To Your Abundance!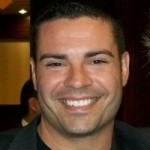 Ray Higdon
(239) 471-4800
[email protected]
Follow Me On Twitter – Southwest Florida Twitter Dude
Friend me on Facebook – Ray Higdon Facebook
Check Out My FB Page – Ray Higdon Fan Page (Free Internet Marketing Resources)
Wanna Work With Me? – Work With Ray Higdon
PS: You can get updates like this and others by entering your name and email in the top right box of my site.
PSS: If Your Upline Does Not Have a Step-By-Step Blueprint For Success, Check This Out (Unless You Already Have Too Many Leads) – Click Here For Instant Access