<<<<======Share on Facebook Here
If you Like, RETWEET HERE============>>>>
And Comment Below!
Tips on How to Recruit People Into Your MLM
People are constantly looking for tips on how to recruit and in this blogpost I am going to give you some ideas that you may not have heard of considered. They are all simple and all zero cost to implement and I hope they help you in your mlm recruiting goals.
Tips on How to Recruit Using Social Media
I am going to share MY OPINION on what to do but also what not to do. Keep in mind, the title of this blog is "How to Recruit People Into Your MLM" not how to sell people stuff.
What NOT to do
– If you tell people that they have to be a celebrity to do well in mlm, you are dooming them and dooming yourself to only attract followers who never duplicate. The best tips on how to recruit I can give you are ones that focus on your success long term.
What to do
– Prospect in a duplicatible way. I suggest following the 5 pillars of facebook prospecting. Attract, Locate, connect, invite, and follow up. If you miss one of these ingredients, your mlm recruiting will take more effort than it needs.
Tips on How to Recruit Your Warm Market
Oh no! Not my warm market! You don't understand, I have been in 23 mlm companies, have tried to recruit them into every single one! I don't wanna talk to my warm market! First of all, what are you, a network marketer or a toddler? Stop being a wiener and man up. You do NOT have to be a salesman to build a homebased business but you DO have to have the mentality that you are going to make it happen no matter what.
You can't care if your warm market signs up but you do have to invite them. This is the quickest and most duplicatible way to build and you are nuts, no matter what your experience in past mlm's has been. I can tell you I failed at a dozen mlm before I found the right mlm for me and became the #1 income earner.
Are you looking for a mentor and coach to help you create a more powerful lifestyle? Email me at [email protected] and I am happy to see if we are a fit for each other, be sure to tell me EXACTLY what has been holding you back
If you enjoy this post, please quickly do me a favor and share with others and comment below.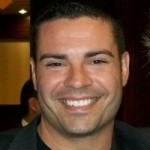 Ray Higdon
Follow Me On Twitter – Southwest Florida Twitter Dude
Check Out My FB Page – Ray Higdon Page (Free Internet Marketing Resources)
Wanna Work With Me? – Work With Ray Higdon
PS: You can get updates like this and others by entering your name and email in the top right box of my site.
PSS: If Your Upline Does Not Have a Step-By-Step Blueprint For Success, Check This Out (Unless You Already Have Too Many Leads) –

Click Here For Instant Access
NOTE: You Have to Check the Checkbox
That Says You Are NOT a Spammer to
Make a Comment Below
Image: graur razvan ionut / FreeDigitalPhotos.net
Image: graur codrin / FreeDigitalPhotos.net
If you enjoyed reading these tips on how to recruit, share it with others and comment below!