In network marketing and lacking in time to prospect? Here are my thoughts on network marketing time management, and what it really takes.
How To Manage Your Time Successfully in Network Marketing
Let's start by saying that the reason you don't have enough time, is the reason that says you must. So if you ever want to get out of that full-time job managing the machine shop, then you have to start doing things in a different way.
You got to do what you can do. I remember there was a guy in my team, Rob, who had kids and he had a little bit more than a full-time job. He was working 90 hours a week for a builder that had let go of a bunch of people, he was like the last guy left and he's working 90 hours a week, and literally the only time he had for prospecting was when he was filling up his truck at a gas station.
So when his truck was on E, right? He would look for a gas station that had people there. He would never pull into an empty gas station. And when he saw people at the pull in there.
While pumping, he'd say, "Hey, nice car, hey, how are you doing, do you live around here?" And he would prospect while pumping gas because that was the only time that he had.
So believe me, when you commit and you say, I'm going to do this no matter what, you find a way, you find a way.
And so the reason that says I can't, is the reason that you must and so if you ever want to change your situation, then you have to find the time whether it's getting up a little bit earlier, whether it's going to bed a little bit later, whether it's skipping lunch with the bros at the sandwich shop and just bringing your lean cuisine, doing a minute in the microwave, eating it real quick and doing a live at lunch.
You have to figure that out, especially if you ever want to change it.
Now, a lot of people wear their excuses on their sleeve and say, look, here's why I can't. And so they get their wish, they can't.
But when you commit, you make it happen.
Want To Learn More Leadership & Actionable Content?
Rank Makers Live Virtual Experience is almost here!
Want the systems and strategies for building a massive organization? Leading a large team, growing your business while in the "trenches", and managing your life all at once can be an overwhelming task. At Rank Makers Live you'll have the insights to strengthen your leadership abilities so you can enjoy the Top Earner Lifestyle!
Get Your Ticket at RankMakersLive.com
More Resources For You:
How To Attract The Right People To Build Your Network Marketing Team
Why People Will Join You If You Are Brand New
29 Sources of Leads so you never run out of people to talk to again.
Did This Help You? If so, I would greatly appreciate it if you commented below and shared on Facebook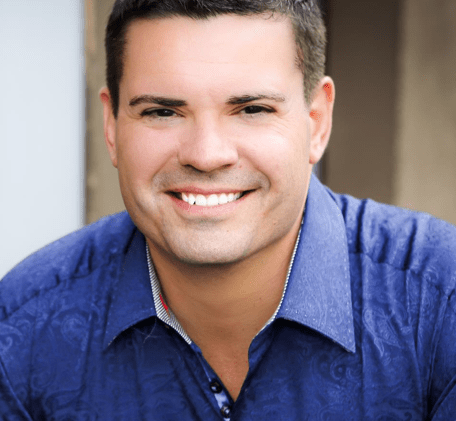 Ray Higdon's Network Marketing Blog
Email: [email protected]
Facebook – Facebook.com/rayhigdonpage
Considering Coaching? Check out my Work with Me tab and Survey where we Help People Everyday.