<<<<======Share on Facebook Here
If you Like, RETWEET HERE============>>>>
And Comment Below!
Tim Erway Interview
Head of Magnetic Sponsoring &
Online MLM Marketing Master
Tim Erway is the man. After working with Mike Dillard for years, Tim took over at the helm of Magnetic Sponsoring and is regarded as one of the top marketers on planet Earth. He recently spoke at the Great Wealth Transfer with Ann Sieg and is also a speaker (as am I) for the upcoming No Excuses 2 Summit.
Who is Tim Erway?
Tim Erway is a black belt copywriter and website conversion expert. His number is on the speed dial of many of the top internet marketing experts in the world. His sales letters and split-testing services have resulted in millions of dollars in additional revenue that would have otherwise been lost due to poor performing websites, money sucking advertising campaigns, and crummy revenue strategies.
A highly sought after speaker at seminars and conventions, Tim is best known for his uncanny knack at uncovering gaps in sales processes, rapidly implementing additional streams of revenue and monetizing website traffic in creative ways.
Tim Erway is publisher of "Internet Marketing Ideas That Work" newsletter and has authored or co-authored numerous information products including:
The Ultimate Sales Funnel
"The Copywriters Guild" Interactive copywriting course with David Garfinkel
Meeting With The Masters "How To Make $30K In 30 Days" The DVD
"The MLM Traffic Formula" with Mike Dillard
Meeting With The Masters "The Internet Marketing Masters Course"
"The Direct Mail Marketing Blueprint" with John Alanis
Meeting With The Masters "The Masters Guild" monthly
My Video Interview with Tim Erway
In the video Tim Erway and I mention WWN (Whats Working Now), this is a pretty cool monthly subscription that always has great content. It's like subscribing to the Wall Street Journal if you were serious about finance but for online MLM marketing.
If you want to jump on the Magnetic Sponsoring webinar tonight at 9pm est, you can register here, I am going to be teaching how to get more leads in your business without spending an arm and a leg!
If you enjoy this post, please quickly do me a favor and share with others and comment below.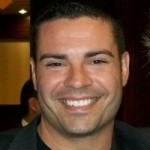 Ray Higdon
Follow Me On Twitter – Southwest Florida Twitter Dude
Check Out My FB Page – Ray Higdon Page (Free Internet Marketing Resources)
Wanna Work With Me? – Work With Ray Higdon
PS: You can get updates like this and others by entering your name and email in the top right box of my site.
PSS: If Your Upline Does Not Have a Step-By-Step Blueprint For Success, Check This Out (Unless You Already Have Too Many Leads) –

Click Here For Instant Access
NOTE: You Have to Check the Checkbox That Says You Are NOT a Spammer to
Make a Comment Below
Image: Arvind Balaraman / FreeDigitalPhotos.net
If you enjoyed this interview with Tim Erway, share this with others and comment below!