<<<<====Share Over Here =)
Three Powerful MLM Prospecting Questions
If you want to master MLM prospecting, you need to learn to ask better questions. Here are three suggested questions that will boost your recruiting!
MLM Scripts or Questions?
Why would I suggest learning to ask more questions when someone can just download scripts to use?
Nothing against scripts but no scripts work unless you learn how to ask questions AND listen actively. Have you ever received a telemarketing call and listened to someone that you could tell was reading a script? Like the purpose of their call was to check a box that they read a script to you versus attempted to learn if what they had to offer was a fit for you?
Don't be that guy/girl! I have nothing against prospecting scripts but if you want to greatly increase the results of your MLM prospecting, try some of the below questions on for size.
Three MLM Prospecting Questions
So I will give you some samples MLM prospecting questions along with why I use them:
1. Would you be open to a side project if it didn't interfere with what you are currently doing?
I love this one, it's great. It is a low resistance, great starter question and it works for any MLM that you are a part of. If you take yourself out of your MLM mindset, and erased all memory of network marketing, would YOU be open to a side project if it didn't interfere with what you were doing? If they answer NO to this, it is probably because you are bringing a low, scared or non-confident approach, however, if they do say no to this very simple question, you could go to…
2. Do you know anyone that DOES want to make some extra money on the side?
If you notice where I placed the inflection, it kinda dings them a little bit saying two things, (1) Apparently you are not motivated and I don't care and (2) You might be missing out on something but I would love a referral.
3. I know this isn't a fit for you but do you know any (fill in the occupation here) that might want to make extra money from home?
This is really powerful. It sets them up for a testimonial based pitch. It is how the legends of network marketing built huge businesses. For example, whatever occupation you are asking about, make sure you have a story prepared from someone in your company. The real gangster way to overcome objections is to not, but just to reply back with an awesome product or income story from someone in your team or company. I taught my team how to do usable testimonials, if you want to hear an example of what I mean, you can listen to this mp3.
Why I like Questions
They put YOU into control and it actually takes the pressure off of you. And, when you learn how to listen, your prospects will feed you ammunition to know where to take them in your pitch. Questions make YOU the smart networker!
To Your Abundance!
Did This Blog Help You? If so, I would greatly appreciate if you commented below and shared on Facebook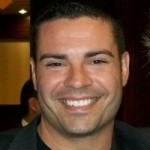 Ray Higdon
Author of VMI – Think and Grow Rich for Network Marketers
Skype: ray.higdon
Email: [email protected]
Work With Me – Numis Network
Image(s): FreeDigitalPhotos.net
PS: This is the Most Extensive Product That Teaches Every Possible Way to Get Traffic, and yes, I personally bought it – The Traffic Playbook

If you enjoyed this post about Powerful MLM Prospecting Questions, retweet and comment please