Are you in Network Marketing and curious about running facebook ads?
Before you run facebook ads, you'll want to see this.
Here I share the truth about running ads as a Network Marketer and the MOST important factors when looking at advertising.
The Truth About Running Facebook Ads If You're A Network Marketer
First of all, does everyone need to run ads? NO.
In fact, when I've had people that join my network marketing team and said, "Hey, I've got $5000 to spend. What kind of ads should I buy?"
I usually tell them, "Let's hold on to your money for now. Let's get you profitable with other strategies first. And then if you want to run ads, fine."
There's two things you gotta understand.
1. The Point Of Advertising
The point of advertising is to create the ability to spend more.
This is so important to understand.
See, a lot of even business owners don't understand.
They think that the point of advertising is to get the word out about a certain special, or a certain flash sale, or a certain whatever, and that is a terrible way to think about ads.
The way that you should think about ads is, "How do I create the ability to spend more?"
And the way that you do that is by tracking.
2. Tracking
So, if I put one dollar into an ad and it makes me two dollars. Well, then, that's a good thing.
So, we might put $10 into an ad, and see what happens. If it equals, $20, then drop the hammer and put $100 in, $1000 in, $10,000 in, $50,000 in. Right?
And so, obviously not everyone has humongous budgets, but this is the deal.
Now, how come people don't do more of this kind of stuff? Because they don't track.
They will tell their friend, they'll hand out a business card that has a link to their site. And they'll say, "Hey man, visit this website."
They'll do a Facebook live and they'll say, "Hey, visit this website."
They'll post on their social media, "Here's the website."
Then they'll run an ad to that same website.
So, where are your results coming from? Nobody knows.
If you run an add, this has to be tracked specifically.
You have to know if you're getting leads and sales from that exact ad.
Split Testing
If you want slightly a bit more fancy, you should actually have, you should be split testing ad one, ad two, and see which one is better.
Then, you say, "Ah, I'm getting more results form this one," then you try to beat that one.
This is a very simplified version of how the largest companies around marketing become the largest companies. They literally try to create ads that continue the, "Which one's better? Which one's better? Which one's better?", until they get the most efficient ad.
So, I'm not saying you gotta run ads. There's lots and lots of people in network marketing that have NEVER ran ads that are extremely profitable.
But if you're going to do ads, don't just do it willy nilly.
Don't just, "Hope this works." And don't do it as a sensation. Don't do it as a, "Hey, I'll put $50, let's see what happens." No.
The purpose of advertising is to create the ability to spend more.
The purpose of advertising is to create the ability to spend more.
Tweet it
That's how companies scale very, very quickly.
The good thing about network marketing (unlike my company), you're built for scaling.
Our company, we have to add bodies. We have to add people. We have to add resources, server power, all kinds of stuff.
You could have 10,000 people come into your organization tomorrow and not feel the stress of shipping, not feel the stress of figuring out who gets paid what.
That's what's pretty cool about network marketing, it's built for scaling.
Network marketing is built for scaling.
Tweet it
Did you find that helpful?
Let me know what you think in the comments below. And, feel free to share this with your teammates.
More Resources For You:
How To Attract The Right People To Build Your Network Marketing Team
Why People Will Join You If You Are Brand New
29 Sources of Leads so you never run out of people to talk to again.
Did This Help You? If so, I would greatly appreciate it if you commented below and shared on Facebook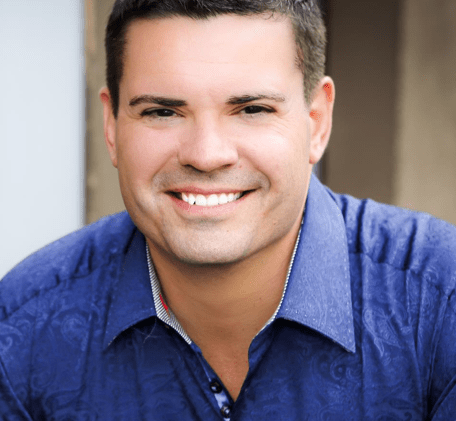 Ray Higdon's Network Marketing Blog
Email: RayLHigdon@RayHigdon.com
Facebook – Facebook.com/rayhigdonpage
Considering Coaching? Check out my Work with Me tab and Survey where we Help People Everyday.
If you enjoyed this post about The Truth About Running Facebook Ads If You're A Network Marketer, retweet and comment please