<<<<====Share Over Here =)
The Top Ten Youtube Marketing Tips
Youtube marketing is one of the hottest ways to attract clients and customers to your business, here are ten powerful tips you can use today!
Video Marketing Does Work
The powerful thing about video or youtube marketing is that if you do it right, you will meet people that feel like they already know you just based on watching your videos. I have this happen every single time I speak at an event. You are sharing your thoughts and possibly training with people to help them in their journey.
Ten Youtube Marketing Tips
For these tips I went out and chatted with two of the best youtube marketers on planet Earth, Frank Marino and Mark Harbert. These guys have revolutionized how to get leads and traffic with video marketing and they are doing a kick butt webinar tonight at 9pm est, you can register here, but for now, here are ten tips from the video titans…
Be yourself – When making videos, don't try to be Mr. Sales guy and woo people with your infinite knowledge. The best video is the one where you are speaking to your audience just like as if you were sitting right in front of them talking over a beer or something. Always, always be YOU, don't try to be someone else. This is key, I recall when I made my very first youtube videos, I was reading a script, nervous and just not being myself, do you!
Post with a purpose – This is a big one that people make mistakes with all the time. Every time you make a video it should be for a reason. It could be just to provide value to your list, it could be for a blog post, or it could be for generate leads, but always be clear on your intent for the video, it can be the difference between success, and failure.
File name – Always before uploading your video make sure your file name is the keyword you are going after. This is very important because YouTube sees this, and can make a determination what your video is about. It's a small detail, but makes a big difference.
Catchy headline – Make the title of your video catchy enough that your prospect will want to click on it and watch your video. A generic headline that doesn't arouse curiosity will more than likely not get much traffic.
Keyword rich description – If you are targeting a specific keyword, make sure you have a good keyword rich description that reads natural. Don't stuff keywords in your description, but keep it around 2-3% keyword density. Also, for better rankings, put a 500-word article in your description that provides value with your keyword throughout and adds to the user experience. How many knew this? I sure didn't.
Utilize Time Stamps – YouTube has a cool little feature that allows you to put time stamps throughout certain parts of the video. These time stamps are like video bookmarks and are great places to explain what's in the video and get your keyword in the description a little more. You can find out how to do this by doing a simple YouTube search.
Link Placement – This is a big mistake most video marketers make, they put out a great video but fail to put the link to their capture page or offer in plain view for people to see. It's best to put your link as the first thing in the description followed by your keyword.
Strong call to action – Probably the most important part of any video is the call to action. Without a strong call to action, your prospect won't do what you want them to do, and you will not get the lead. Tell them what to do next when the video is done, and most will do it. People are waiting for a leader, be that leader and you will see great results.
Ranking Factors – If you are looking to rank your videos in Google or YouTube, backlinks are always a factor. Learn how to do good backlinking using automated tools out there. Good keyword research, Good on-page optimization, and Good backlinking will always rank you high when done right, so roll up your sleeves and learn, it will pay off.
Ping your backlinks – Once you create your backlinks, you can take those links from your software program, and run on over to Pingfarm.com and ping all of them. Backlinks are great, but if Google doesn't know they exist, they are essentially useless. A ping sends a little signal over to Google and says "

Hey I am over here, come crawl me!!!!"
Mark Harbert and Frank Marino Tonight!
If you want to learn from these youtube marketing juggernauts, for FREE! Register here for their training webinar tonight at 9pm EST (December 12th).
These guys have generated 14,000 leads in the last 7 months, ALL FROM YOUTUBE! (Do you think you could learn from these dudes?)
Be there right at 8:55pm est as this thing WILL pack out and be maxxed at 1,000 attendees. Youtube is the third most visited site in the world and they are going to show you how to take advantage. See you on there!
To Your Abundance!
Did This Blog Help You? If so, I would greatly appreciate if you commented below and shared on Facebook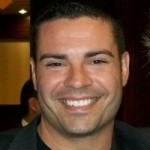 Ray Higdon
Skype: ray.higdon
Email: [email protected]
Work With Me – Numis Network
Image(s): FreeDigitalPhotos.net
PS: Pretty Cool Video of THE David Wood, Play Here

If you enjoyed this post about The Top Ten Youtube Marketing Tips, retweet and comment please