<<<<====Share Over Here =)
The Scoop on the
Free Silver Samples of
Numis Network
Last week on the cruise we won through Numis Network, they unveiled the best offline marketing tool I have ever seen, silver samples. Get the scoop here!
The Three Things Every Home Business Owner Wants
1. The ability to generate leads and prospects
2. A system that anyone can duplicate
3. A leveraged and profitable way to make money from home.
In the below video, which is a recording from last nights webinar, I TEACH how to accomplish all three.
The Scoop on the "Free Silver Samples"
These are the greatest offline marketing tools I have ever seen. MOST intelligent people know that silver is worth something and are interested in getting even a small bit of free silver samples. You just have to see the reaction of people when you are offering people, that you know or don't know, a free silver coin just for trading their information. Especially when you are simply taking that information to enter them in the Silver Giveaway where they could possibly win a Free Silver Eagle or other one ounce silver coin.
The System to Build Numis
It is really, really simple to build Numis Network now. The below video shows scripts to use and how to properly utilize the silver samples, I even have some testimonials in the video of people who have used the silver samples to get leads already (and we just released these a few days ago!)
Because Numis Network is NOT your normal health and wellness or traditional network marketing company, some have struggled to get the message across that we are helping average ordinary people with their financial health, now, with the 1-2 punch of the free silver samples and the free silver giveaway, it just became a whole lot easier!
Video on How to Use the Free Silver Coins to Make $220,000 in 12 months!
OK, yes, I realize it sounds crazy but in the below video I show exactly how to use the silver samples, have a 95% failure rate and still make over $200,000 in 12 months in less than an hour a day. Don't believe it? Well, watch the below video and you tell me! There is also an offer in the video to gain access to my 2013 weekly mastermind sessions, get the full details in the below video.
If I am the person that introduced you to Numis and you want to work DIRECTLY with me, you can join on my site here – Join Numis (my company is called Forever Wealth Club). I would be happy to answer any questions you may have or help you get started =)
By the way, if you have questions about Numis, these might help:
Should You Buy Bullion or Join Numis (I prefer Bullion for investing)
Most Common Questions About Numis
To Your Abundance!
Did This Blog Help You? If so, I would greatly appreciate if you commented below and shared on Facebook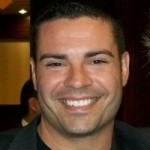 Ray Higdon
Skype: ray.higdon
Email: [email protected]
Work With Me – Numis Network
Image(s): FreeDigitalPhotos.net
PS: Like Numis or Not, at least enter to Win Free Silver

If you enjoyed this post about The Scoop on the Free Silver Samples of Numis Network, retweet and comment please