<<<<======Share on Facebook Here
If you Like, RETWEET HERE============>>>>
And Comment Below!
The Right Way to Present Your New MLM
(Most do it the wrong way)
When I notice a discrepancy in what people think it takes to build their new mlm versus reality, I try to help. There is a huge discrepancy between what it takes to become a top mlm earner by doing presentations versus what people think it takes and in this blog I will share with you the difference.
Stop Trying to Convince People About Your New MLM
The majority of people that are trying to build their new MLM believe that it is about convincing people of the product, comp plan, or founders. They study and study to learn every detail of all of those aspects of their new MLM and armed with this knowledge they go out into the world. Here is the harsh reality, people barely care about that stuff. They care to know if they can do it not how great whatever it is.
Amway built a $9 billion a year company out of soap but Rich Devos always said that they were selling HOPE not SOAP. There have been billion dollar juice companies where no one in their right mind would ever buy $250 worth of orange juice a month, but, they believed they could make an income and do it.
Do NOT Study The Comp Plan Until You Have Signed 6 People Into Your New MLM
I have found that there is something magical about enrolling 6 people into your homebased business. It usually unlocks something about the compensation plan and it seems to me that there is a 95% chance the person will stick it out for the long run (which is what it takes to succeed anyway). Too often I have seen people spend more time trying to understand their compensation plan than they try to prospect. Why bother learning something if you will never gain anything out of that knowledge? Knowing too much about your New mlm will have your prospects thinking they have to know all that stuff (which they don't) and they will see your new MLM as something that will take them too much time that they don't have.
Most Professional Speakers Suck at MLM
Most professional speakers are used to selling. They are used to explaining to an audience why something should be purchased and convince them that the product they are going to buy is worth it. The focus should be on how anyone can build your new MLM, not on how great the product or comp plan is.
So, what is the recommendation?
Don't try to learn everything but focus on the use of third party tools and that anyone can use them. Focus on the team they will be a part of. Focus on presenting from a stance that if you can do it, they can too, versus attempting to be a professional speaker. Then, by golly, go out and do it. Fail forward and know that your first or probably your last presentation will NOT be perfect but it doesn't have to be, it only has to convey to the audience that you are doing something that they can also do themselves.
Are you looking for a mentor? CLICK HERE
If you enjoy this post, please quickly do me a favor and share with others and comment below.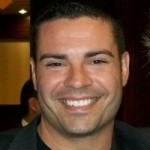 Ray Higdon
Follow Me On Twitter – Southwest Florida Twitter Dude
Check Out My FB Page – Ray Higdon Page (Free Internet Marketing Resources)
Wanna Work With Me? – Work With Ray Higdon
PS: You can get updates like this and others by entering your name and email in the top right box of my site.
PSS: If Your Upline Does Not Have a Step-By-Step Blueprint For Success, Check This Out (Unless You Already Have Too Many Leads) –

Click Here For Instant Access
NOTE: You Have to Check the Checkbox
That Says You Are NOT a Spammer to
Make a Comment Below
Image: renjith krishnan / FreeDigitalPhotos.net
If you enjoyed this blog on how to present your new mlm, share this with others and comment below!