<<<<====Share Over Here =)
The Right Mindset when
New to Marketing
Here is some mindset training for the up and coming marketers out there. If you are new to marketing, in the MLM space, this video will help you out
Promoting Your Business When New to Marketing
If you are reading this post, I am going to assume that you are involved in the online or network marketing industry and you spend a lot of time trying to get leads and sales. You may be promoting your business on social media, a blog, etc. A big thing to understand that it does not take much for YOU to be able to teach others how to do this, you just have to learn how to celebrate your successes…
Greeting From the Hollywood Hard Rock!
My wife and I are staying at the Hollywood Hard Rock and almost anywhere we go we reach out to our Facebook friends and email list to let them know we would love to meet up with them if they are in the area. We usually meet with teammates or coaching clients and it's always cool to put faces with names and see where we can help.
Yesterday we met with my new friend and MLSP teammate, Ashton Henry. Ashton was excited as he used to be with MLSP but found it too confusing but once he joined the new academy, he is loving it and by simply following the directions inside, he got his first ten leads!
Here is where a lot of marketers make a mistake. They keep going without advertising and celebrating their small success. My suggestions to Ashton were, now that he has generated leads, to share with people how he did it. It becomes an endless loop. You take action, create a result (even if it's small), then let the world know about your result and teach them how you did it. That is the way you baby step your way to becoming a giant in this industry. Keep in mind when I started a few years ago, I did not have a following nor was I generated leads, but I sure did let people know when I had a small success. When you are new to marketing, remember to share what you are doing each time you have a small success, it'll force you into the attraction marketing cycle that will help you catapult each and every success.
Video: Marketing Mindset (from the Hard Rock)
To Your Abundance!
Did This Blog Help You? If so, I would greatly appreciate if you commented below and shared on Facebook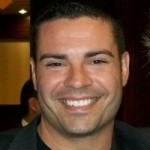 Ray Higdon
Skype: ray.higdon
Email: [email protected]
Work With Me – Numis Network
Image(s): FreeDigitalPhotos.net
PS: Try out the lead system that I use (for only $2), Test Drive it Here

If you enjoyed this post about The Right Mindset when New to Marketing, retweet and comment please