<<<<======Share on Facebook Here
If you Like, RETWEET HERE============>>>>
And Comment Below!
The MLM Leadership Blueprint
If you are in the network marketing industry I hope you are looking at building an empire not just covering your car payment. The MLM Leadership blueprint will help you understand what it really takes to not only reach the next rank for yourself but also help your people reach the next ranks. This is where you should focus even if you are a brand new marketer.
MLM Leadership Even When You Are New
If you were tempted to skip away from this page because you are brand new or you have yet to have success in the MLM industry, we've got some work to do! At all times, with whatever you want in life, always start with the end goal in mind. When you start acting like and being a leader, you will, over time, become one. MLM Leadership is about having the mindset first and then taking the actions, not the other way around. I like what Jeff Olson says, it is NOT the "How to" but "How you do the How To" that will make you successful. Attitude is the number one skill you need to develop if you are NOT having success yet.
OK, Here is my MLM Leadership Blueprint
As you start to build your business you want to visualize your success. If you talk to any of the old Amway diamonds or big time earners in this industry, you will hear them tell you how they have teams all over the globe. Well, start by seeing yourself with teams all over and to do that, you are gonna have to help people when they get on your team with a mixture of a few ingredients.
1) Challenge them. When you start recruiting people in different cities, they are going to want you to come to their city to help them build their business. Challenge them and give them a goal. I never suggest traveling for the sake of traveling or speculation. Almost every person you recruit will insist they will put 100 people in the room if you come to their city but it simply will not happen. They don't mean to deceive you, it is just real hard for one person to get that many people in a room.
Here's what I do. If someone wants me to come to their city, I tell them to get 25 people on autoship in their area and I will come out there. 25 marketers can pack a good sized room and you can then see if it is a place you want to setup future visits. The whiners and criers will tell you that they COULD get 25 on autoship IF you came out and well, that is baloney. This will prevent you from wasting your time with people not motivated enough.
2) Learn to hone in on your actual leaders. You will always want everyone to have success but you will lose your mind if you think everyone will. Not everyone is as hunger for their success as you are. This does not mean to ever ignore someone or not help them, but, know that some will live a life filled with regret and excuses and if you let that bring you down, you will have a hard time getting up.
MLM Leadership is NOT created from an Ivory tower
I do not believe that you can build an empire without ever traveling to help your team. Reward them, it also reduces skepticism when someone can reach out and shake your hand. In the beginning you may struggle to think this way and focus on your own MLM leadership but I hope this blog will help you to start thinking bigger! Reminds me of the cool Trump quote, "You are going to think anyway, might as well think big".
If you enjoy this post, please quickly do me a favor and share with others and comment below.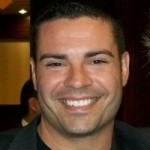 Ray Higdon
Follow Me On Twitter – Southwest Florida Twitter Dude
Check Out My FB Page – Ray Higdon Page (Free Internet Marketing Resources)
Wanna Work With Me? – Work With Ray Higdon
PS: You can get updates like this and others by entering your name and email in the top right box of my site.
PSS: If Your Upline Does Not Have a Step-By-Step Blueprint For Success, Check This Out (Unless You Already Have Too Many Leads) –

Click Here For Instant Access
NOTE: You Have to Check the Checkbox That Says You Are NOT a Spammer to
Make a Comment Below
Image: renjith krishnan / FreeDigitalPhotos.net
If you enjoyed this MLM Training blog on the MLM leadership blueprint, share this with others and comment below!