<<<<====Share Over Here =)
The Key to Setting
Great New Year Resolutions
It is the time of year where everyone is setting New Year resolutions. Let me help you in constructing them in a way that will have you succeed.
Top 10 New Years Resolutions?
Let's take a stab at what people might be setting as their top 10 New Years Resolutions:
1. Lose weight
2. Stop smoking
3. Make more money
4. Find a mate
5. Write a book
6. Travel more
7. Workout more
8. Go back to school and finish a degree
9. Hit a certain rank in your network marketing business
10. Create a retirement and or estate plan
Keep in mind these are my GUESSES at people's top 10 New Years resolutions, I could be off a bit, let me know what you think at the bottom…
So, what's the problem?
The problem is ALL of these goals are long term in nature and unless you have the wherewithal to instantly equate big goals to the routine at which will accomplish them, you are doomed to yet another set of non-successful New Year resolutions.
REAL HELP for Those Big New Year Resolutions
Here are the two biggest questions I have for you in regards to SUCCESSFULLY setting and accomplishing New Year Resolutions:
1. "What do you want to have accomplished by the end of January?"
2. "What do you need to do each day, starting now, to reach that goal?"
IF you utilize those two questions seriously, you will have such a bigger shot at hitting those goals. I am NOT suggesting never to set long term goals but what I am saying is don't just set the big goals, set smaller goals that you can see to success in a shorter time period. For more help on reaching your New Year resolutions, see my post from yesterday on a slightly different slant.
Want a Free Coaching Session?
Let's do something fun, if you comment below, answering the two questions above, you can then shoot me an email asking me whatever marketing or mindset question you may have and I will reply via email, AFTER you comment, just shoot me an email at [email protected]
To Your Abundance!
Did This Blog Help You? If so, I would greatly appreciate if you commented below and shared on Facebook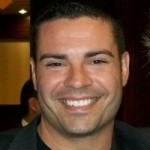 Ray Higdon
Skype: ray.higdon
Email: [email protected]
Work With Me – Numis Network
Image(s): FreeDigitalPhotos.net
PS: Free Webinar on Marketing by Yours Truly, Click Here

If you enjoyed this post about The Key to Setting Great New Year Resolutions,, retweet and comment please