Friend & Network Marketing Professional,
How would you like to work with more high-end professionals?  You know…the Top Producers in the industry, the "big dogs" & those with the largest social networks around you? 
How much easier would it be for you to get more exposure, generate more sales, and move up the ranks in your business even with ONLY ONE new elite connection?
I'm talking about people with networks of contacts…people of influence…people who can help you reach your goals in light speed.  Wouldn't that be cool?
Well, I'm here to tell you today that it's not only possible for you to connect with these types of people…it's actually EASY.  Once you know the secrets for getting behind the curtain and gaining access to these people, building your business becomes very, very simple.
Introducing The Influencer Connection Formula:  17 Secrets On How To Attract, Connect & Do Business With The Elite
In this new video training series, I'm going to share with you the 17 secrets that I've used to connect with multi-million dollar influencers in several industries and built my business by connecting with professionals.
The truth is I built my business by connecting with high-end influencers and knowing (and applying) these 17 secrets has really helped me to connect with the right people, to quickly get exposure, to make more connections and grow my income dramatically. 
If you learn how to connect with professionals, you're going to skyrocket your business.  I'm serious about this & I'm going to show you how.
Have you ever…
Messaged someone through Facebook only to have them quickly report you as "spam"?
Tried to email an influential player in the industry, but gotten no response?
Been to an event where all you did was stand on the outskirts of the room…hoping and wishing you knew how to connect with the "big dogs"
Well, enough of all that.  It doesn't have to be this way! 
How can you attract these big players?  What kind of person do you need to be in order to make someone have a strong desire to work with you, to promote you, to mention you on social media, to ask you to speak at their event?
I'll tell you exactly how to do it in this video training series!
Here's a sneak peek at what you're going to discover inside:
Why your focus is probably on the wrong things.  Focus on these 2 things instead, and dramatically improve your results.
How to develop the habits of a connector (and effortlessly attract influencers without even trying)
What to lead each conversation with, what to leave out…(and what will totally screw up your chances with high rollers)
Should you practice before you try to connect with influencers or just wing it?  (The answer will surprise you!)
What you absolutely must know about a influencer before reaching out to them
Special scripts you can copy and use right now to start connecting immediately
The A-B-C's of deal making and how to make it a win-win for everyone
And much, much more!
Here's the reality, if you just get ONE high end producer or influencer in your business…that's all you need to take you to the top.
Think about it.  You only need ONE.  And learning the secrets to attract that power influencer could very well be one of your best investments this year.  I know you're going to love it. 
Take action right now and start connecting with those powerful people of influence and closing deals TODAY!
Yes Ray, I'm Ready To Start Connecting With The Top Producers…Send Me The Videos NOW!
Only

$277

$227

Or 2 Payments of $127
Special Pricing for Top Earner Academy Live 2 Only!
One Payment of $97
30-Day 100% Unconditional Money Back Guarantee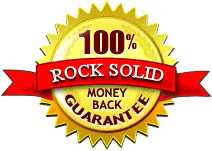 I know you're going to be completely blown away by the value you're going to receive. However, if you purchase this product and if you're not 100% satisfied with the value you've received, simply contact me and let me know. I'll be more than happy to refund your investment.