<<<<======Share on Facebook Here
If you Like, RETWEET HERE============>>>>
And Comment Below!
The 5 Secret but Legal Laws of Hypnotic Persuasion
We all want to have more persuasion in our life right? If you become someone of influence, doesn't life get better and easier? Of course it does. I am reading some awesome stuff by Mr. Fire, Joe Vitale, and I thought I would share his 5 secret laws of hypnotic persuasion. Warning: If you are working in a job, you may want to hide your computer screen while you read this or risk being accused of manipulating your co-workers that don't comprehend why you start getting your way more often in the workplace.
5 Laws of Hypnotic Persuasion
1. Engagement. The more you can engage your reader, the more inclined they will be to join your business or buy from you when you ask them to. Ask questions. Ask them to complete a task. Make your email and site more interactive. Take the time to comment below this post 3 easy ways you can get people to interact more on your site.
2. Choice. Give people a choice that are win-wins for both you and him/her. If you are a one trick pony and only have one thing to offer, that does not give them freedom of choice. Example: People that join my team can come onboard as an executive and ALSO choose to get our professional accelerator kit as well or simply come on board as an executive.
3. Ego. Stroke their ego. Don't make stuff up or be dishonest but genuinely compliment your audience. This is probably already known by you as I know most people who read my blog are savvy professional marketers and networkers. (See how I did that?)
4. Reward. Give people rewards when they take an action you want them to take. Earlier this month I announced I would be giving away a 4 week personal one on one coaching package to anyone who joined my primary company before the end of the month. This helped me win a 6 day cruise with my company. What reward can you give away to help convince people to buy from you?
5. Curiosity. Want someone to listen to you? Ask them a question before you start the conversation that will make them curious. Did you hear how much the most expensive gold coin sold for? Making people curious is a great way to throw them off track and get them to actually listen to you. Too often network marketers spill their guts and reveal all there is to know about their company never building curiosity. If you had two presents left at Christmas and you knew what one of them was, which one would you open first? Of course, the one you DIDN'T know what was inside.
Oh yeah, almost forgot, due to government mandatory meltdown, hoarding of an Egyptian King, and terrorist attacks, the 1933 St-Gaudens Gold Double Eagle is the most expensive gold coin which is only a one ounce gold coin but sold in 2002 (back when gold was cheap) for $7.59 million dollars.
Bonus To Help All Of Your Writing
Almost all humans read the same way, by saying each word out loud in their mind. Your words are being said in the minds of your prospect and they will follow along unless they have a conflicting thought. If you learn to intercept and understand when they have a conflicting thought, you can be more persuasive.
Think about your writing like you are having a conversation. At what point in your writing (if it were a conversation) would the person you are talking to have a question? And what would that question be? Address and answer these anticipated questions in your writing and you will also calm the mind of your prospect.
If you enjoyed this post please comment and share if you want more content like this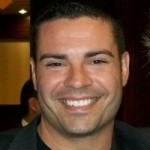 Ray Higdon
Skype: ray.higdon
Email: [email protected]
Image: zirconicusso / FreeDigitalPhotos.net
PS: If Your Upline Does Not Have a Step-By-Step Blueprint For Success, Check This Out (Unless You Already Have Too Many Leads) –

Click Here For Instant Access
PSS: My company is pre-launching in the UK on September 1st, For More Info on Numis, Go here – Ray and Numis