<<<<====Share Over Here =)

The 2 Biggest Reasons
Your MLM Prospects Don't Join
Are you doing a ton of MLM prospecting but just not getting the results? This post will help you grip the TWO biggest reasons MLM prospects don't join your opportunity.
A Test of Your MLM Prospecting
Here is a big, big test for you. I want you to think about the last ten people you sent your opportunity link to or invited to a meeting and think back, do you know WHY they would possibly be interested? If the answer is no, there's no wonder you are struggling at getting signups. It's the number one reason people fail to enroll their MLM prospects, they have no idea why their people would want to join or what problems their opportunity could possibly solve.
Number One Reason Your MLM Prospects Don't Join
They are seeing you as solely looking to make money off them. You are BEING a salesperson, not a problem solver. IF you routinely tell people to "watch a video" or attend a meeting without knowing what their current problems are, what changes have occurred in their life or why they could possibly WANT to join your opportunity, you are solely looking to make money off them (in their mind).
How to stop being sleazy and self-centered is next time you are MLM prospecting, BEFORE you send the person to a webinar, event or video, ask them,"Why would you be open to a way to make some extra money?" Then listen, those who care about their people win in this business.
Number Two Reason Your Prospects Don't Join
It's because you are selling them on what it is, instead of what you SHOULD be selling them on. You are NOT selling a fast track kit, yummy shake, juicy juice or discount phone plan, you are selling them on the idea that they can do the business themselves. When it comes to network marketing, they mainly look at "Can they do it" way more than is the kit worth it, however, most non-trained networkers simply pitch their kit or fast start.
You can sell them on the idea they can do it by sharing how to use tools, the fact you do it part time, and that is it just extra money. You can also talk about the tax benefits to those that are employees. Straight up, a w-2 employee that does not have a home business, with all it's writeoffs, lacks an extreme amount of intelligence. Whether they like MLM products or not, they could throw them away and instantly put more money in their pockets with just the tax benefits. But, the reason they may say no to you is they don't think they can do it, convince them of that, and care why they want to do it, and you will sign up more of your MLM prospects.
What about SINLOA?
You may have heard the sales term, SINLOA or Safety in Numbers, Law of Average, but don't confuse that with just burning through people as quickly as possible. Take time to learn what is in it for them, why they want it, what has recently changed, then, use your company tools to convince them they can do it and you are going to vastly improve your MLM prospecting results.
How to Find MLM prospects
If you would like to learn some easy ways to find mlm prospects, be sure to enter your name and info at the bottom right of this page to download my audio called "29 Sources to Find MLM Prospects"
Also, webinar tonight by one of the best MLM prospectors on the planet, starts at 9pm est, be sure to jump on if you wanna learn from one of the best. You can Register for this Free webinar here.
To your abundance!
If you enjoyed this post please comment and share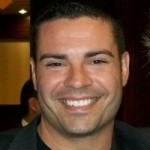 Ray Higdon
Skype: ray.higdon
Email: [email protected]
Work With Me – Numis Network
Image(s): FreeDigitalPhotos.net
PS: Want to Attract More In Your Life? Get the Pre-Release Pricing of my Law of Attraction Course
If you enjoyed this post about The Two Biggest Reasons Your MLM Prospects Don't Join, retweet and comment please