Are you struggling with technology but you want to use the internet to build your Network Marketing Business?
Here is some tips that will help you stop struggling and learn how to build your digital empire.
What To Do If You Are Struggling With Technology?
Well, good news. You now live in a day and age where it is very affordable for you to hire out the different things that you need to do in the technology world.
Now, before you go there, if you're saying, "Wait a minute Ray, I can't afford to have someone do my techie stuff for me."
Well, I want you to think about this. So, if someone is starting a restaurant, because they can't afford to buy furniture, do they just whittle it out of wood themselves? Do they just go out in the woods, and chop down a tree, and whittle them up a little table and furniture. Probably not. Why?
TIME.
Hopefully they're analyzing their time and saying to themselves, "Well, boy, making my own furniture sure would take a long time. Hmm. Maybe I shouldn't do that."
They would analyze their time and they would know that they are in business, and in business there are expenses.
It is NOT time abundance that makes you a successful network marketer, it is the efficient use of your time.
Is Investing In Technology Necessary In Network Marketing?
Now, network marketing, and even internet marketing is Low Cost but it's NOT no cost. If you're going to use the internet to grow your business, there are a few things that you probably should have.
It's always funny to me when people market the fact of, "You don't need a website."
Well, it's not that you have to have a website, it's just that you should. Because, how will you get residual traffic?
We get leads, we get sales from blog posts that I have written six years ago, seven years ago.
How would that have ever happened if I only relied on social media?
I'm just here to tell you that it's low cost, it's just not no cost. And, free is usually your most expensive option.
[clickToTweet tweet="Free is usually your MOST expensive option." quote=" Free is usually your MOST expensive option."]
My Recommendations:
In the video below I share my recommendations on technology and what will be your biggest asset. And, exactly where to go to hire highly rated and very affordable people. People that can build a website for you, hook up your e-mail responder, build your funnels, ect.
VERY important stuff here. Because your time is so precious.
There you go. Easy stuff. Don't wait to do this. Believe me, it will pay off BIG time.
What did you think of this? Or do you use a different outsourcing company? Drop me a comment below. Feel free to share this with your team if you got value.
Ready to take action? Here are some more resources for you:
How to Rank Advance In Your Network Marketing Company in the Next 60 Days
29 Sources of Leads so you never run out of people to talk to again.
Did This Help You? If so, I would greatly appreciate it if you commented below and shared on Facebook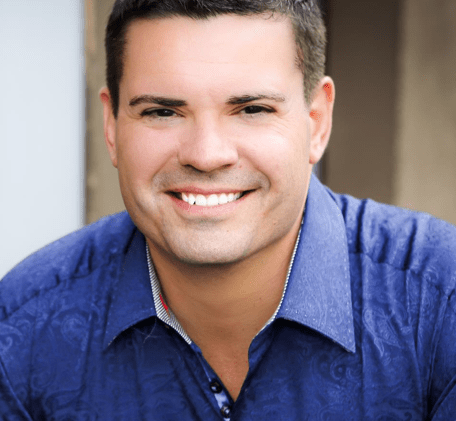 Ray Higdon's Network Marketing Blog
Skype: ray.higdon
Email: [email protected]
Periscope – Ray Higdon on Periscope
Considering Coaching? Check out my Work with Me tab and Survey where we Help People Everyday.
PS: If you haven't recruited anyone, or fewer than 10 people, This Course will Help (and is on Sale)
If you enjoyed this post about Struggling With Technology To Build Your Network Marketing Business?, retweet and comment please