How do you deal with teammates who feel like everyone's already been approached by the social media recruiting tactics taught by other trainers?
If your teammates think that the social media space is oversaturated, this will help you out. Here is exactly what to say to get them to start recruiting today.
How To Get Your Teammates To Stop Doubting Social Media Recruiting Tactics
People who strive to be right more than they strive to be successful, will always find a reason to doubt. And, you want to be careful how you expend your energy. Because some people will out excuse you.
So, if someone in your team is coming to you and saying, "Hey, I think everyone on Facebook has already been approached by the recruiting tactics." There are 2 things they should know.
There's a billion people in the world. NOT everyone has been approached.
Even when someone has been approached before, or when someone even knows the approach, it does NOT impact the actual result.
When someone even knows the approach, it does NOT impact the actual result.
Click To Tweet
When I was actively recruiting, we would average about 20 people every single month. There would be people that I was recruiting that KNEW the next step. They're like, "Hey Ray, after I watch the video are you going to ask me what did I like best?"
I said "absolutely."
Their awareness of the process didn't impact the result. I had people tell me what I was going to say, but I would still recruit them anyway.
But, the bigger picture here is be aware that some people want your attention and time. And, they want to prove themselves right way more than they actually want success.
What To Do With Teammates Who Are Full Of Excuses:
So, as soon as you answer their excuse, they will come up with a new excuse.
They'll say, "Yeah, but I just don't have a very compelling profile." And then the next excuse will be, "Well, you know what, I don't have professional photos." Then the next excuse will be, "Well I just don't know what to post."
There are people that will out excuse you. You have to be careful how you expend your time.
The simple answering of an excuse rarely creates success. You have to alter the mind of the person creating the excuses and also determine do they actually want success.
Because, some people subconsciously don't. If someone subconsciously doesn't truly want success, they will consciously create obstacles to throw at you to prove themselves right. To go to the other teammates and say, "Hey, I don't think this is working."
Now, what do you say to challenge these types of teammates? In the video below I share exactly what I'd say:
What did you think of that? Helpful? Let me know what you think in the comments below. And, feel free to share this with your team.
More Resources For You:
How to Get More Attention on Social Media
29 Sources of Leads so you never run out of people to talk to again.
Did This Help You? If so, I would greatly appreciate it if you commented below and shared on Facebook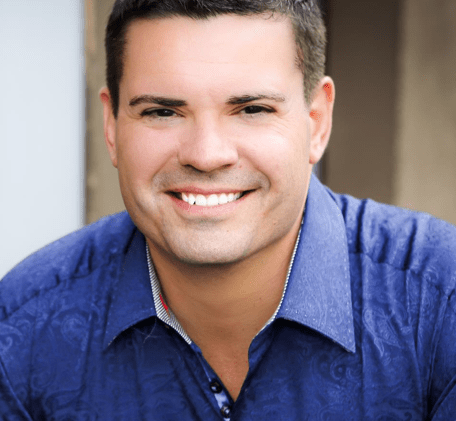 Ray Higdon's Network Marketing Blog
Skype: ray.higdon
Email: RayLHigdon@RayHigdon.com
Periscope – Ray Higdon on Periscope
Considering Coaching? Check out my Work with Me tab and Survey where we Help People Everyday.
PS: If you haven't recruited anyone, or fewer than 10 people, This Course will Help (and is on Sale)
If you enjoyed this post about How To Get Your Teammates To Stop Doubting Social Media Recruiting Tactics, retweet and comment please