This weekend we had our Top Earner Mastermind where we train entrepreneurs and network marketers from all over the globe how to better market themselves.
Today I will share four key concepts we taught that may benefit you.
What is the Top Earner Mastermind?
Technically we call it Top Earner's Club but you can also call it the Top Earner Mastermind. It is a 12 month program that we offer that is designed to help entrepreneurs and network marketers build their online brand and learn marketing that works.
We share all the marketing strategies we have personally tested that have worked to help us build our brand, grow our team and make money selling coaching, affiliate and our own products.
This past weekend we had awesome people from all over the US, Canada as well as Germany, Serbia and Portugal.
Four Things we Taught
Lead Generation. We have built an email list of over 130,000 people by focusing on ONE thing…solving problems. IF you want to generate leads for any niche or marketplace just focus on the needs of your target market. What do they struggle with? What are the problems that need to be solved? What can YOU share that will make a positive impact on that target market?
Why you need to sell your products/opportunity or coaching. A big mistake that many online marketers make is they create great content but don't want to sell anything. They create blogs, videos or social media posts or maybe even webinars that get them followers but don't make them money. Two key points we taught in regards to this is 1. A single book, webinar or even keynote speech will NEVER change someone's life, you MUST get them into some long term continuity or into some course that will walk them through what they need to do. IF you aren't selling products or getting people into your team where they can have a chance to get around you or someone else's magic for an extended period of time, you are working for applause, not impact and 2. IF you are going to be teaching people how to do what you do (like we do), then you need to become profitable so that you can teach others how to become profitable.
Despair is really only an impact prevention mechanism. If you are down in the dumps about your results, life or circumstances, then you are so focused inward and on you that you are unable to impact or help anyone else. If you want to feel better about yourself, go help someone. Create a helpful video, call some leads and try to help them or run a webinar teaching someone something. The more time you spend in despair…the less impact you will make.
Our entire marketing blueprint. We have been very blessed to earn over one million dollars in network marketing, affiliate marketing, coaching and selling our own products respectively. The way that we created the ability to accomplish that was through creating free content like blog posts, periscopes and podcasts all with the intention of building our email list. If you focus on the needs of your target market (who you are trying to attract to you) and you do it in a structured way, you can very easily build a following of people where a percentage of them will either want to work with you or buy products from you.
Needless to say it has been an awesome weekend and today is our final day where we go and do adventure day. Last night we took the Top Earner Mastermind to Epcot via a backstage, VIP entrance and had a private dinner with a VIP viewing of the amazing fireworks. A lot of lives have been changed this weekend and we hope these tips may help you to change yours!
Did This Help You? If so, I would greatly appreciate it if you commented below and shared on Facebook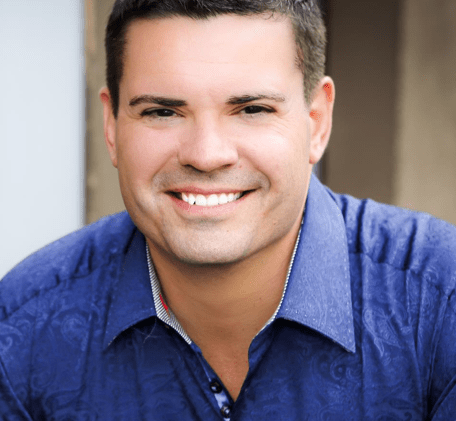 Ray Higdon's Network Marketing Blog
Skype: ray.higdon
Email: [email protected]
Periscope – Ray Higdon on Periscope
Considering Coaching? Check out my Work with Me tab and Survey where we Help People Everyday.
PS: If Your Upline Does Not Have a Step-By-Step Blueprint For ONLINE Marketing Success, Check This Out (Unless You Already Have Too Many Leads) – Click Here For Instant Access
If you enjoyed this post on Four Things we Taught at Top Earner Mastermind, retweet and comment please