Do you deal with rejections when trying to recruit people into your business? Have you even been unfriended on Facebook?
If so, you're going to love this post. Today I will share with you a run down of what to say when people say NO.
Home Business Intensive (December 10th 2016)
Are you looking to Create Lifestyle & Financial Freedom In Your Network Marketing Business? Come join us in Sunny Ft. Myers Florida on December 10th, we're going to meet up for about 6 hours of INTENSE network marketing training.
This is going to be a one-of-a-kind event! Something we've never done before and we can't wait to see you there. Click here for more info and to secure your ticket.
Dealing With Recruiting Rejections
Do you feel disappointed and have some feelings hurt when someone tells you no.  How is that feeling generated? That feeling is generated in any situation when you have an addiction to the outcome.
When it comes to recruiting, I NEVER ever reached out to someone to close them. Isn't that weird? Isn't that a strange thing to say? We recruited hundreds and hundreds and hundreds and hundreds of people. Yet, I never reached out to someone to close them. You're like, "Come on, Ray. Come on, all right, give me the truth here. Stop it, just stop it, Ray." That's what you're saying right now. I go to people to see if they're open. Just like right now, we sell coaching and training products. I don't go to anybody to try to close them. I go to them to see if they are open. I'm not addicted to the idea of someone joining my business or hiring us as a coach. If they do, awesome. If not, totally cool.
Example of The Waitress & Rejections.
If the waitress comes over to you and says, "Hey, I hope you enjoyed your lunch. Would you like a slice of key lime pie?" And you say, "No, no thanks." They don't go, "WHY? Come on, it's homemade. Why won't you try the key lime pie?" They don't do that. They're just like, "Okay, cool. No problem. Here's your check."
What's the difference? They were NOT addicted to the outcome of you eating the key lime pie! They're seeing if you're open to a piece of pie or not, and if you're not it's no big deal. They ask that question all the time. Maybe you should be asking your question more often.
What if we as network marketers started operating from that space? We were asking more people just to see if they were open, but we weren't addicted to the outcome. We didn't go eat a tub of ice cream if they told us no. What if we started operating that way? I'm telling you it's Very POWERFUL.
Now, I will Give You a Script.
There's a couple different options that you can use and both are very powerful. I have 2 options for ya. Be sure to Watch the video below for the 2 scripts.
If you really want to crush it and recruit more reps, here are some more resources for you:
30 Questions – How to Recruit in Network Marketing
More On Cold Market Prospecting- Register For This Training
What did you think of that? Did that help you? Feel free to drop some comments below and let me know what you think. Also, go ahead and share this with your teammates!
Did This Help You? If so, I would greatly appreciate it if you commented below and shared on Facebook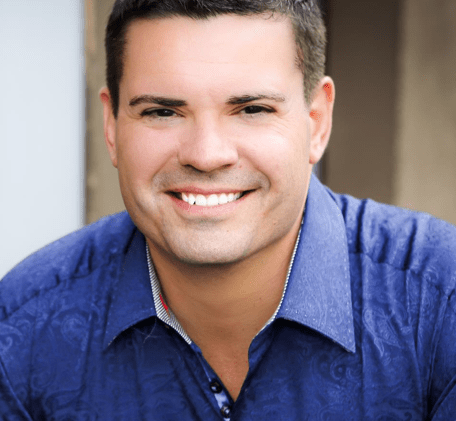 Ray Higdon's Network Marketing Blog
Skype: ray.higdon
Email: [email protected]
Periscope – Ray Higdon on Periscope
Considering Coaching? Check out my Work with Me tab and Survey where we Help People Everyday.
PS: If You Don't have a Team, Haven't Recruited Anyone (or less than 10 people), This is the Course you Should Get – Network Marketing Training Course
If you enjoyed this post on Super Simple Script to Help with Network Marketing Recruiting Rejections, retweet and comment please