<<<<======Share on Facebook Here
If you Like, RETWEET HERE============>>>>
And Comment Below!
Succeeding at a Network Marketing Business Opportunity
is All About Belief
When we were kids we believed. We believed we could do anything. Our parents would tell us all the things we could not do. Notice that if parents were to write instructions to their kids today, it would look something like this:
– Don't run with scissors
– Don't make a mess
– Don't speak unless spoken to
– Don't bother Mommy and Daddy when they are busy
– Etc.
Basically all the things that the kids cannot do. Then we enter school. School teaches us not to make mistakes, and how to follow instructions. They sometimes refer to a "permanent record" that your misdeeds will go on if you get out of line. Somewhere between being a kid and becoming an adult, we lose some or all of the belief that we can do whatever we set our minds to. What if we could get some of that back?
If You Don't Believe In Yourself, Why The Hell Should Anyone Else?
I have coached hundreds and hundreds of individuals on how to build a homebased business or network marketing business opportunity. The difference between those that ultimately succeed and those that do not come down to one word, belief. And I don't mean simply stating their belief or wearing a T-shirt that says they believe, I mean truly having belief in themselves.
Lack of belief can show up in many different ways. It can show up with them blaming their sponsor, their company, their compensation plan, their product or even their noisy neighbors dog. These are all just ways of shifting focus from what the real problem is, and that is, their belief in themselves. When it comes to a homebased business or a network marketing business opportunity, if you don't believe in you, no one else will either.
How Can You Build Your Belief?
"Doubt can only be removed by action."
– Johann Wolfgang von Goethe
Don't sit around contemplating. Throw yourself into your business. Be too busy to notice your lack of faith. Establish a gameplan of how much action you can take in one day…and then double it! We always underestimate how much we can accomplish and then are amazed at how much we got done when we HAD to do it. What if you pushed yourself like that everyday? What if you looked back at the end of the day and were PROUD of all you had accomplished? Well, you would start to believe. You would start to believe in yourself…then…so would others.
What a Difference a Week Makes…
This past week the network marketing business opportunity that I promote came out with a new promotion. This promotion allows people to enroll others at a significantly lower upfront cost and still pays them a commission. I have seen people produce like never before with this new promotion. Why? Because they believe they can. In fact, on day one of the promotion I had 3 of my reps email me telling me they had brought someone into the business. They had never sponsored anyone in 6 months and between the 3 of them had sponsored a combined 2 people in the last 5 years of being in the homebased business world. Finally, they believe they can do it, so they will continue!
Now is the Hardest Time to Believe but also the Most Important Time
It is hard for most to turn blinders to the mass mediocrity being produced by the media in this country and world. When most know that CNN stands for Constantly Negative News, it is hard to believe that one can build a homebased business. But, now is the best time to do so. More than ever before, people are looking for alternate ways to producing an income and having your own homebased business is one of the lowest risk, tax friendliest ways to do it. If you can show belief and faith in this economy, people will want to be around you simply because you are so much different than most people out there today. If you believe that last statement…it will show up for you in your life.
"I am looking for a lot of men who have an infinite capacity to not know what can't be done."
– Henry Ford
If you enjoy this post, please quickly do me a favor and share with others and comment below.
To Your Abundance!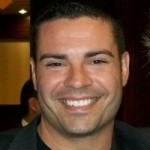 Ray Higdon
(239) 471-4800
[email protected]
Follow Me On Twitter – Southwest Florida Twitter Dude
Friend me on Facebook – Ray Higdon Facebook
Check Out My FB Page – Ray Higdon Fan Page (Free Internet Marketing Resources)
Wanna Work With Me? – Work With Ray Higdon
PS: You can get updates like this and others by entering your name and email in the top right box of my site.
PSS: If Your Upline Does Not Have a Step-By-Step Blueprint For Success, Check This Out (Unless You Already Have Too Many Leads) – Click Here For Instant Access