Ever feel like you are stuck in a rut?
If so, this post will help. Here I share exactly how to get out of any rut and crush it in your network marketing company.
What To Do When Your Stuck In A Rut
What do you do when you're in a rut? How do you get out of that rut?
My favorite response to that I heard from a guy named Scott Ross, "When you're in a rut, the only way through is through."
[clickToTweet tweet="When you're in a rut, the only way through is through." quote="When you're in a rut, the only way through is through."]
When people are in that rut, or when they're down, or when life has been tough on them,  I think people look for some kind of mantra, or ritual, or something to kind of wake them up out of that rut.
And here's the problem. If I gave you some kind of temporary solution, like I gave you this meditation that you burn incense, listen to Yani, and all of a sudden you just feel you're on cloud nine, man.
Well, at some point, you come off of cloud nine, and you look around and your results are the same. And you're like, "They didn't change. That sucks."
You can't change results. Can't change them. Results are the end product of habits.
But, you CAN change habits.
So, when you're in a rut, you have to say:
Okay. Here are my results. I'm in a rut. It sucks. What caused this rut? These habits. So I need to address these habits.
"The only way through is through." I want you to embrace that.
It Had To Happen
I look back and every rut I ever had in my life, every punch to the face, every obstacle, every challenge as I needed to happen. I NEEDED it to be there.
There's a new kind of movement. A very, very old concept, thousands and thousands of years old, but it's really gaining kind of new popularity. And that's stoicism.
Stoicism is not a religion, it's not anything like that. But it's just a way of thinking. Tim Ferris just recently talked about it on a TED Talk. Stoicism is you looking at the obstacles in your life, and you looking at the challenges as they needed to happen.
Now, this isn't just like wishful thinking. This isn't, "Oh, you know what? It's tough, but I'm a staying positive." That's NOT stoicism.
Stoicism is that obstacle needed to happen to force me to think a little differently.
So, maybe, just maybe, you're in a rut so you can learn how to get out of that rut so you can teach others how to get out of their rut.
Maybe, I went through a foreclosure and got knocked down dead flat broke on my butt so that I could know what it felt like to teach other people how to overcome that too.
And so this is proof and evidence to me that the more challenges you have, the bigger life you need to lead, because you're going to inspire people that I can't.
The WORST Thing You Can Do If You're In A Rut
In the video below I share the worst thing you can think, say or do when you are going through tough times.
The most disabling, depressing, the weakest, the lowest energy, the non-empowering, disempowering, attitude you could possibly ever have. If you catch yourself doing this, go back to the last two steps.
Obstacles, they're going to happen.  But, how you react them is the differentiator.
Was that helpful? Let me know what you think in the comments below. And, feel free to share this with your team.
More Resources For You:
Wish you could start your New Rep off right? Check out our Home Business Fast Start CD!
29 Sources of Leads so you never run out of people to talk to again.
Did This Help You? If so, I would greatly appreciate it if you commented below and shared on Facebook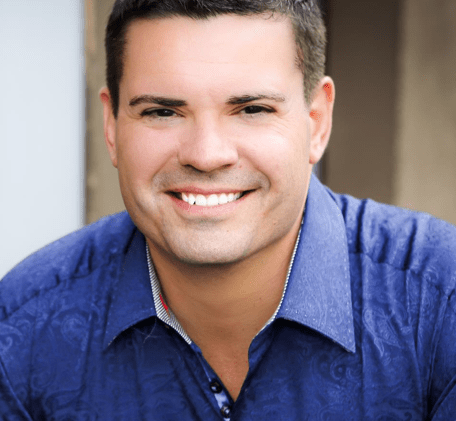 Ray Higdon's Network Marketing Blog
Skype: ray.higdon
Email: [email protected]
Facebook – Facebook.com/rayhigdonpage
Considering Coaching? Check out my Work with Me tab and Survey where we Help People Everyday.
PS: If you haven't recruited anyone, or fewer than 10 people, This Course will Help (and is on Sale)
If you enjoyed this post about Stuck in A Rut? 3 Powerful Strategies To Reset and Revitalize Your Company, retweet and comment please