How do I have more success with your Facebook Fan Page?
Here I will share our marketing strategy so you can get followers and keep them engaged in your content.
How To Get More Followers On Your Facebook Fan Page
My favorite suggestion for anyone that is desiring more followers is the Steve Martin quote, "Be so good they can't ignore you."
[clickToTweet tweet="Be so good they can't ignore you. – Steve Martin" quote="Be so good they can't ignore you. – Steve Martin"]
If you had a magic wand and poof, you had 200,000 Facebook fans tomorrow, would you KEEP them? Would you follow you?
Take a look at your Facebook page and look at what you post and ask yourself, "Would I be really compelled to follow this person that posts this kind of stuff?"
Our Routine:
Every single day we post one to two blog posts. Some are brand new, some are older, but ALL are educational and ALL are valuable to someone struggling with one of those issues in network marketing.
Every single day, we post a podcast and we post a couple quote images. Every single day we post a unique video.
So, if I was in network marketing and I wanted to create success, I would definitely follow my page. Now I'm not saying I'm the only person I would follow. I would follow many other trainers that also have value, but there's a common theme.
Keeping Followers
Don't wish for something you can't keep.  If I gave you a whole bunch of Facebook fans, could you keep them? If I gave you a whole bunch of customers, could you keep them?
It's not just true in business, it's also true in relationships. Some people want that perfect person. But let me tell you, some people that want the perfect person, if they found the perfect person, they couldn't keep them. Because of their habits, because of what value they bring to relationships, because of non-awareness.
You have to become someone that can't be ignored. You have to pump value into a marketplace, and value can be different. Maybe you're a comedian and you could have funny stuff.  Is it valuable to laugh? Of course.
And so, you gotta be adding value, educational, entertainment, in some way, shape, or form. And value is either heightening someone's moods or solving a problem.
Now, what if other leaders are training on the same subject? How do you standout? In the video below I share how to stand out in ANY marketplace.
I hope that helps you building your Facebook page. Let me know what you think in the comments below. And, feel free to share this with your teammates.
More Resources For You:
Get Serious Results Using Facebook Live
29 Sources of Leads so you never run out of people to talk to again.
Did This Help You? If so, I would greatly appreciate it if you commented below and shared on Facebook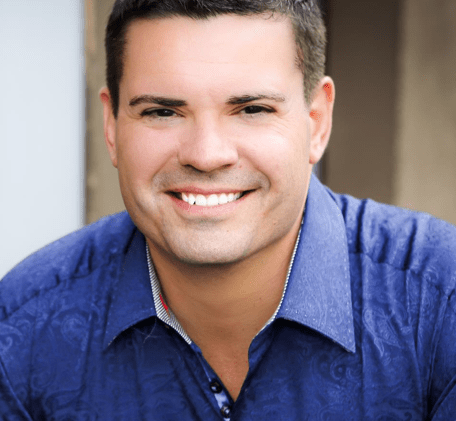 Ray Higdon's Network Marketing Blog
Skype: ray.higdon
Email: [email protected]
Periscope – Ray Higdon on Periscope
Considering Coaching? Check out my Work with Me tab and Survey where we Help People Everyday.
PS: If you haven't recruited anyone, or fewer than 10 people, This Course will Help (and is on Sale)
If you enjoyed this post about Marketing Strategy To Get More Followers On Your Facebook Fan Page, retweet and comment please