Today you will learn how to get started with Online MLM prospecting to build your team and customer base.
If you have ever wanted to use the Internet to grow your network marketing business, this will help!
Heads up For Those Interested in Online MLM
This Wednesday at 9pm eastern I am sharing our secrets of how we built a multiple 7 figure a year Online MLM brand and how you can too (seriously). This is a brand new training that we have added a lot of powerful online MLM tips to, you can register here and feel free to share with others.
How to Get Started with MLM Prospecting Using the Internet
On my Free Coaching Friday session on my Periscope Channel, Myra asked, "How do you get started with online MLM prospecting?" Great question. One of the things that Eric Worre had me share at one of his Go Pro events years and years ago was that there's two categories of building your business. There's prospecting, which is what every company teaches, and the second category is marketing. Prospecting is active, that's where you're reaching out to an individual, cold market, warm market, online, offline, whatever, and Marketing is where you're doing something you hope an unnamed individual reacts or responds to it. That could be a blog post, could be a video, could be a status update, could be an ad, all of those things, you don't know who's going to respond to it, but you hope someone does.
To get started prospecting online, number one, my suggestion is don't raise resistance. If you're going to be prospecting on Facebook, analyze your Facebook profile and ask yourself, "Would you want to be prospected by you?" If you have a ton of company images and you're making all these income guarantees, and you're hype-y and sales-y, then chances are, you're going to reach out to somebody on social media, they're going to look at your profile and say, "Mmm, no thanks."
If you're gossip-y if you're negative, if you're posting curse words and if you're just negative, when you start prospecting, you will think, "Man, am I doing something wrong with prospecting?" You're not. You're doing something wrong with your marketing, you're doing something wrong with your actual profile. Make sure your profile isn't offensive, negative, sales-y, pitch-y. That's why I tell you guys, "Don't just hammer your company name on your Facebook profile or on any social media, because it comes across as pitch-y." Then when you prospect, you're losing the battle before you even start.
If you want to step it up a notch, add value. When someone looks at my profile, they see, "Wow, this guy does some good blogs. He does some good periscopes, he does some podcasts, he pumps a lot of content into the marketplace. This guy's a hustler, man." I come in with an advantage. That's if you want to step it up.
Now, some people won't. Some people just won't create content despite what they see what we've created through free content. We've built our business on the backbone of free content. If you are wanting to attract vegetarians, then do videos about vegetarian recipes or vegan recipes, or things of that nature. Think about the person you're trying to attract. "What problems do they suffer with that you can help solve?", "How can you help them achieve their goals?", "What are their goals?", etc. Create content around that. On Wednesday night we will show you exactly how to do this.
When it comes to online MLM prospecting, never send an unsolicited link. When you start prospecting somebody, don't say, "Hey, check my thing out." Never do that. I'm telling you, we are now trained in this digital age that we live in, we look at our messages and we scroll. We look, "Okay, is there a link? There's a link. No thanks." People won't even read your message now. If it has a link in it, most people won't even read your message. If we scan it and there's no link, it's like, "Okay, let me read this. Let me see." It's still with a skeptical eye. It's like how you open your mail. You open your mail over the garbage, don't you? You look at it and you're like, "Is this, mm, is this sales message? Let me throw it away. Is this spam?" Is that what they call mail? No, junk mail. Right? Do they call junk mail spam? I don't know, but, "Is this junk mail, mm … yeah."
We now look at our messages on social media, the same way we look at our mail. We do it over a garbage can. If you're sending a link, "Hey, check out my video.", "Hey, I just got started in this new opportunity.", "Hey, I think you'd be a great fit for it," and there's a link most people they're going to trash it, and they're not even going to read it. You're like, "Man, what did I say wrong?" It's not what you said, it's what you sent. Don't send an unsolicited link.
For my full tips on Online MLM prospecting including several that I didn't type out, be sure to watch the below video and here are some additional resources for you:
How my Wife hit $10,000 a month prospecting people on Facebook she didn't know (at the age of 21)
How to Recruit in Network Marketing
Using Social Media for Recruiting
Was that helpful? Know anyone else that might benefit from it? Feel free to share if you got value and comment below. Here's to you getting amazing results in your Online MLM prospecting!
Did This Help You? If so, I would greatly appreciate it if you commented below and shared on Facebook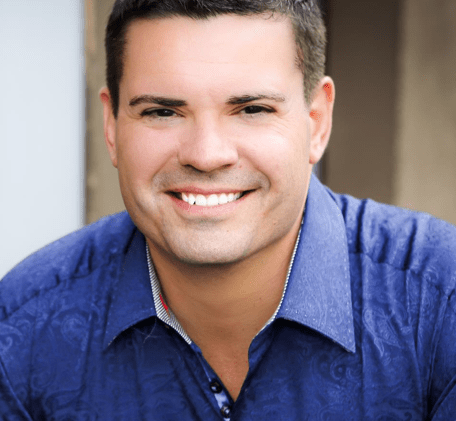 Ray Higdon's Network Marketing Blog
Skype: ray.higdon
Email: [email protected]
Periscope – Ray Higdon on Periscope
Considering Coaching? Check out my Work with Me tab and Survey where we Help People Everyday.
PS: If Your Upline Does Not Have a Step-By-Step Blueprint For ONLINE Marketing Success, Check This Out (Unless You Already Have Too Many Leads) – Click Here For Instant Access
If you enjoyed this post on How to Get Started with Online MLM Prospecting, retweet and comment please