So many people in network marketing lose their ability to sound normal and human-like when talking to other people, because they're so focused on their business.
Here I share how not to sound robotic when prospecting for your business.
How To Not Sound Robotic When Prospecting
Today we're going to talk about the Call To Action delay, or really, just speaking human and not sounding robotic. This is one of the biggest prospecting tips I can give you.
So what is the Call to Action delay?
Well, when you talk to someone not in network marketing, they might say"Hey, how's it going? Hey, Tony. Hey, I'm going to grab a cup of coffee, man." They were totally normal speaking to humans, and then they decided to join network marketing.
When they enter network marketing it's like this film goes over them and they no longer know what to say.
They're like, "Well, if I ask for directions, should I bring up my business or my product? Well, what if they've heard of it?" and they no longer are able to speak human, like they've lost the ability.
They would die of thirst in a small town because they're overthinking how to ask where water is, right? "Well, if I ask for water, should I talk about my shampoo, because shampoo is related to water, you need water for shampoo," and they're just getting dryer and dryer, and they just pass away, right? I mean, more network marketers are found on the road, dying of starvation and dehydration, because they overthink how to ask where a restaurant is.
Online, offline, doesn't matter. Warm market, cold market, doesn't matter. Friends, family, coworkers, they now overthink everything. "Can you pass the stapler because I'm going to staple some applications for my organization," right? They no longer speak human. They're unable to, it doesn't compute.
Here's how that might look. "Ray, I'm offering a seven day meal plan, but I really want to get them into my protein powder." Okay, and so you would post, "I'm giving away a seven day meal plan and I'm trying to get them into my protein powder," or, "I'm giving away the 14 ingredients to avoid in shampoo, and I'm trying to get them into my skincare."
But stop sounding awkward and weird because you're overthinking your business.
Just act natural and get to the point.
Have you seen our new Persuasive Titles & Headlines booklet to attract more people? 
Click Here to check it out!
---
More Resources For You:
How To Attract The Right People To Build Your Network Marketing Team
Why People Will Join You If You Are Brand New
29 Sources of Leads so you never run out of people to talk to again.
Did This Help You? If so, I would greatly appreciate it if you commented below and shared on Facebook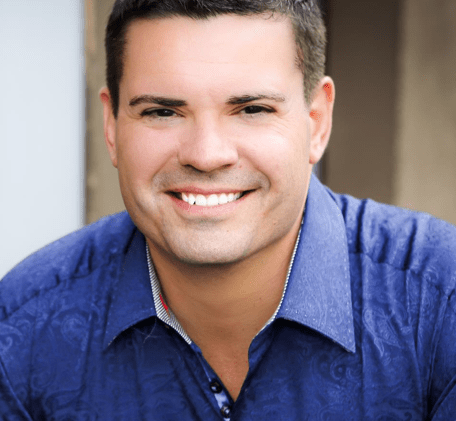 Ray Higdon's Network Marketing Blog
Email: [email protected]
Facebook – Facebook.com/rayhigdonpage
Considering Coaching? Check out my Work with Me tab and Survey where we Help People Everyday.
If you enjoyed this post about How To Not Sound Robotic When Prospecting, retweet and comment please