When you have impact, strength, and influence – people will inevitably feel motivation from you.
Today I'm sharing how to be someone's motivation without weighing yourself down.
The Best Way To Be Someone's Motivation
Taking your own lessons and using them to push through, will inevitably inspire someone else. But often times, being someone else's motivation can be tricky and can feel like it's weighing you down.
So how do we effectively be someone's motivation?
My first piece of advice would be to not overthink it.
Why shouldn't the way you show up to the world be inspirational?
Why shouldn't it help more people?
Why shouldn't you be the reason?
So don't scare yourself out of success.
You are worth it to be someone else's motivation.
Let Go Of Overthinking
So the main thing would be to let go of overthinking. If you have goals up here of income, impact, making a difference – you can't get there without inspiring anyone else. You can't just secretly climb your way to the top and hope no one sees it. People will find inspiration and will look up to you, and that's a good thing even if it may feel heavy at times.
You can't get to where you want to go, and if you have big dreams, haters will come.
I remember a guy commented in Rank Makers, this was maybe a year or so ago, but it just stood out to me. He goes, "You know, I really got big goals, but I just don't want to deal with people being rude to me and talking behind my back."
I'm like, "Well, you ain't going to make it, man."
So if you have big goals, if you have income goals, impact goals, make a difference goals, whatever, any kind of real goals, then there's a few things that will happen.
One is you will overthink the success and motivation for others, don't do that.
And two, you will get haters.
So being someone's motivation is a great thing, and is best handled when you continue to be yourself and keep showing them what you are capable of.
Want to improve your leadership skills?
Leadership is the cornerstone of the network marketing profession. How you show up as leader will make or break your results and the results of your teammates. And yet as important as the topic of leadership is to the profession, network marketing has relied on books that don't really address the real challenges that network marketers specifically face on a daily basis.
Until now.
In this short and powerful book, I share the most important and freakishly effective leadership principles and strategies for growing, building and maintaining a thriving team.
You will learn what truly works when it comes to becoming and being a freaksihly effective leader, including:
The single most important key to being a leader (in one sentence)
Leading different types of people based on their desires (not yours)
The truth about duplication and how to make it happen
What to do if the team is failling behind or if people are leaving
Simple and powerful ways to encourage and motivate people
Dealing with people who are struggling or need a lot of your attention
And so much more…
No matter where you are in your journey as a leader, this book delivers the essential guidance you need to move forward.No matter what size your team, or if you want to build one, this is a must read.
Grab it today! HigdonGroup.com/LeadershipBook
More Resources For You:
How To Attract The Right People To Build Your Network Marketing Team
Why People Will Join You If You Are Brand New
29 Sources of Leads so you never run out of people to talk to again.
Did This Help You? If so, I would greatly appreciate it if you commented below and shared on Facebook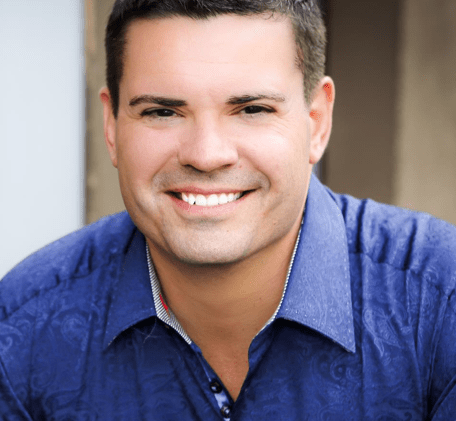 Ray Higdon's Network Marketing Blog
Email: [email protected]
Facebook – Facebook.com/rayhigdonpage
Considering Coaching? Check out my Work with Me tab and Survey where we Help People Everyday.