<<<<======Share on Facebook Here
If you Like, RETWEET HERE============>>>>
And Comment Below!
Some Spend Way tooo Much Money to Make Money
In this economy I think everyone is evaluating risk. What do they have to risk to accomplish X, and risk mainly meaning money. Having owned a small business and an advertising franchise, listen in on some of my experiences and maybe it will help you with making money without breaking the bank.
Adventures in Franchising
Me and a partner (picture on the right) bought an advertising franchise back around 2006. I won't say the company name but it was a captive audience advertising franchise where we would hang the boards with ads on them in bathroom stalls, above urinals and in other places that guaranteed eyeballs. Note that I still love this business model, it was just very tough to make it profitable. We would create free ads for places that would give us space such as restaurants, etc. Then try to sell into the different spaces we had gathered up. Lots of ways to barter stuff with this type of business but as far as sheer profit, I think, pretty tough. We spent $38,000 and $1,800 a month whether we made a sale or not (which, a lot of times we didn't.) I worked this super hard beating the street in the Florida heat before turning it back over to my partner. The average profit when you did get a sale was around $100 a month. Estimated cost: Thousands of Hours, one year of my life, around $50,000 total. My profits and pay? ZERO, Nada, Nilch
You too can be a real estate millionaire!
After watching my friends make a ton of money flipping pre-construction houses in SWFL, I decided that I should study the real estate game. In April of 2004 I read my first book on real estate and by June of 2004 me and a partner were closing on our first set of duplexes, three of them to be exact. Our model was if the numbers worked, we would buy it. We were looking for any property that when rented would cashflow $100 or more per door (duplex would need to make $200 total).
Thinking about this model now makes me cringe. We would buy units for $30,000 all the way up to $60,000 per unit to make…$100 a month?? When the real estate market tanked, all the construction jobs went, which meant all the people we were renting too were making less money and could no longer afford the rents so the rental market dropped big time. What once rented for $800 a month now rented for $475. You don't have to be a wiz at math to determine we were losing money on each unit and by the time we stopped we had amassed 37 rental units. Estimated cost: Thousands of hours, hundreds of thousands of dollars between me and my partner, My profits and pay? Multiple foreclosures on my credit including a personal one. I did make money flipping some houses but the rental strategy did not work for me.
What About this Rinky Dink Network Marketing Pyramid Thingy?
It cracks me up. I know a lot of people that like to think they are above network marketing but on the financial side, it has been the most lucrative thing I have ever done times a hundred thousand. Check out this model from my current company.
I joined my primary company for $500 and my cost is around $120 a month. I then joined an attraction marketing training system for $10 and my monthly cost is $50. So, $510 and $170 a month. Each person I brought on board that got the executive kit made me $100 each. My first 14 days I turned a profit. My 5th month I made my first $10,000 month and then over $40,000 my 7th month. All of this was done with a $510 buyin and $170 a month, lol. And at this point, whether I work today or the next day or not, my profit exceeds over $30,000 per month, every month, again, regardless of my personal work output.
Oh and by the way, part of my monthly autoship is an asset so I get to keep that forever unlike the insane monthly costs I had with real estate or the advertising franchise. It cracks me up when I sometimes hear someone complain about spending a couple hundred bucks to attend an event. Those are the people that have never had the pain of us small business owners or franchise owners.
Next time someone tells you that network marketing is small and rinky dink, remember this post. It just makes sense.
If you enjoyed this post please comment and share if you want more content like this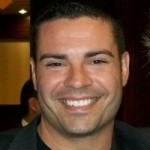 Ray Higdon
Skype: ray.higdon
Email: [email protected]
Image: photostock / FreeDigitalPhotos.net
PS: If Your Upline Does Not Have a Step-By-Step Blueprint For Success, Check This Out (Unless You Already Have Too Many Leads) –

Click Here For Instant Access
PSS: My company is pre-launching in the UK on September 1st, For More Info on Numis, Go here – Ray and Numis
If you enjoyed this on Online MLM Marketing, retweet and comment