Are you marketing on social media?
Today I'm sharing an interview I did with the winner of the last 14 Day Challenge, who is telling us all of her social media marketing secrets.
Video Superstar Shares Social Media Marketing Secrets
To start off I first want to explain that once a quarter we do something called "The 14 Day Challenge",  and out of the almost 5,000 people who participated, Molly was our winner.
Today she will be sharing some of her top social media marketing secrets with us, but I first want to talk about the 14 Day Challenge.
What is it?
The 14 Day Challenge is a Facebook group that runs for, you guessed it, 14 days. And I go live in the group daily teaching all things marketing. It's mainly psychology, linguistics, and things to become more effective on your Facebook lives. We cover how to better communicate on Facebook lives so you get more leads, more results, and more sign ups.
So again, Molly was the winner of the last challenge, and won $2,000 along with some other prizes. She's rocking it! I've asked her some questions below about her experience in the challenge and any other secrets she has on social media marketing.
How long have you been in network marketing? What's your networking marketing story?
When I was 19, living in California, I bought my first business in a box. It was this little box of knick knack things that you were supposed to go sell and make a profit off of. It was just me playing around. I didn't even know what network marketing was at the time!
When I came home from California, I was dealing with some anxiety in my life and I think a lot of it was due to just not having that clear direction and that purposeful plan of what I wanted to do. It seemed like a lot of people in my life were heading off to college, or they had this clear cut idea of what they wanted to do, and I started to dive into personal development books because I wanted to help my anxiety.
Throughout the process of learning some of these affirmations and how to talk my way through certain things, it opened up the door to network marketing, entrepreneurship, online business, and that was it. I was in my young 20s when I went online and just started playing around with digital marketing. Then I got more and more into online marketing, affiliate marketing, etc.
Over the years I've tried my hand at a few different businesses that didn't necessarily play out. And it wasn't really until 2010 that I started to see momentum in the industry. I've been at this for a while.
What were you expecting from the 14 Day Challenge and what did you experience?
That's a great question!
I was really searching for something that was going to boost me out of my comfort zone because I've been doing network marketing for a long time, and I was too comfortable. I was going through the motions, and I just needed that push. When I got in it exceeded my expectations because I just thought it was going to be a group of people that were going to come together, cheer each other on, and just make videos.
But what I quickly realized was how deep we were going with learning some key marketing strategies and ways of communicating your message, that I wouldn't have otherwise thought of or learned which has helped me so much. I got a ton out of it. It definitely exceeded my expectations.
What are two to three tips that you got out of the challenge that might help someone who didn't participate?
I think that having an actual formula to follow when you're doing your videos was key for me because it's really about quality versus quantity. Having a step-by-step plan and clear cut intention of the type of result that you're looking to achieve not only helps you in your business, but it also serves your audience in a bigger way. This was a really big takeaway for me.
Another takeaway that I got is your example of consistency. It really up leveled my own mindset as to what it looks like to continually be consistent. On one of your interviews the other day, someone said "pick your pace, but be consistent with that pace," and that really resonated with me. Everybody works at a different pace, and it's about just picking that pace and then staying consistent with it.
Based on your experience, what would you say to someone who is nervous to do their first Facebook live? How would you coach them?
I would say that your success or failure is not going to hinge on one video. The longer that you procrastinate on it, the longer you're going to wait to see results.
Give yourself the permission to totally suck at it in the beginning. You're probably not going to be that good until you start to get the feel for it. This is one of the reasons why I love the 14 Day Challenge so much. Because even though I've done videos before, having that consistency of doing it everyday helps you start to really learn how to get better.
The only way to get better is to start, and the only way to get better from there is to keep doing it. Consistency is key, so don't procrastinate and just do it.
What would you say to someone who has been trying to make social media work them for a long, long time, but who hasn't seen any results?
Stop trying to make social media work for you, but start looking to see where you can serve. Start finding a need in someone else and do some personal reach outs. Just connect with people.
If you see somebody that could use your product or your service, reach out to them. All you need to do is go out and get a customer. All you need to do is start developing a testimonial database to really continue to build up the belief about what it is that you're doing.
So I would say keep it simple, find people that need what you have, and educate them on how they will benefit from you. If you can make that true connection with people and let them know know that you care, they will join you. So get behind whatever it is that you're doing, build your belief system, and nothing can stop you when you believe in what it is that you're doing.
Have you seen our new Persuasive Titles & Headlines booklet to attract more people? 
Click Here to check it out!
---
More Resources For You:
How To Attract The Right People To Build Your Network Marketing Team
Why People Will Join You If You Are Brand New
29 Sources of Leads so you never run out of people to talk to again.
Did This Help You? If so, I would greatly appreciate it if you commented below and shared on Facebook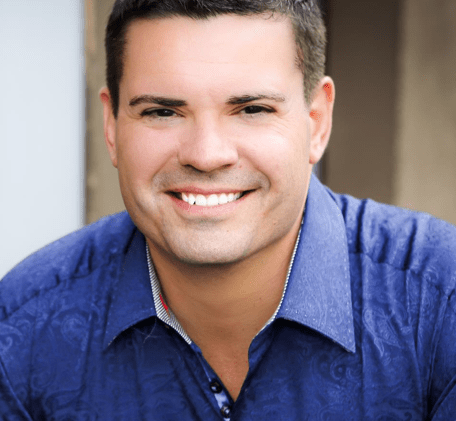 Ray Higdon's Network Marketing Blog
Email: [email protected]
Facebook – Facebook.com/rayhigdonpage
Considering Coaching? Check out my Work with Me tab and Survey where we Help People Everyday.
If you enjoyed this post about Video Superstar Shares Social Media Marketing Secrets, retweet and comment please