<<<<====Share Over Here =)
So You Wanna be a Top Earner?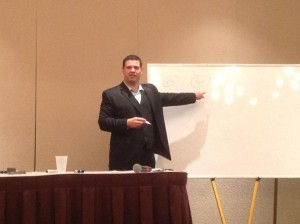 Let's cut to the chase, what is it you really want in your network marketing business? You want to be a top earner right? Let's show you how.
Webinar This Sunday
Friday my wife and I fly back to our home in Fort Myers, Florida from spending the week here at the Grand Del Mar in San Diego. Inside this post I will share how to get on my invite only webinar this Sunday at 9pm est.
Confessions of a Top Earner
I don't really see anyone out there teaching how to be a top earner so we are gonna step into that realm. There are things that you would never guess you have to understand if you want to be successful in network marketing and things that will surprise you, some in a good way, others in a bad way. I have been very blessed to be the top earner in my company since February of 2010. I didn't start at the top, take the master distributor position, get spillover, get bought in, and had never had serious success in MLM before. So, how did I do it and way more important, how can YOU do it?
There are several traits you want to possess if you want to claim your space as one of the top earners in your network marketing business. The top income earners in MLM have many of the sames traits. From my interviews with people like Randy Gage, Eric Worre, Robert Hollis, Larry Thompson and more, it has become very evident to me what those traits are. There are seven traits that I can easily identify and on Sunday, I will be diving deep into them.
The Seven Traits of MLM Top Earners
1. Passionate – You truly have to love what you are doing and the difference you are making.
2. Focused – You can't be trying to do ten things at one time.
3. Consistent – It is NEVER about a small one time hit but small base hits for an extended period of time.
4. Accepting – Not everyone will live up to their potential nor will everyone believe in themselves as much as you believe in them.
5. Impacting – You have to truly desire to transform the lives of others.
6. Confident – Top Earners have big targets on their chest, be prepared for the haters at every level and be OK with rejection.
7. Driven – The rare few. The ones that are PULLED to do their daily method of operation because of the vision of the future self.
How to Get on my Free Webinar
Would love to hear from you. Why do you want to be a top earner? What would that mean to you? Why is it important, or is it? If you would like to be on my invite only webinar on Sunday, February 17th at 9pm est, then follow these three steps:
1. Comment below what being a top earner means to you and why you want to be one
2. Share this on either Google+ or Facebook
3. Shoot me an email at [email protected] AFTER you have completed steps 1 and 2 and I will happily send you an invite to Free Webinar called "The 7 Traits of a Top Earner" where we will dive into each trait and help some of you get on the path to becoming one.
To Your Abundance!
Did This Blog Help You? If so, I would greatly appreciate if you commented below and shared on Facebook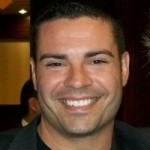 Ray Higdon
Author of VMI – Think and Grow Rich for Network Marketers
Skype: ray.higdon
Email: [email protected]
Work With Me – Numis Network
Image(s): FreeDigitalPhotos.net
PS: Struggle with what to say? Got marbles in your mouth when a prospect answers? You have to check out my buddy Todd's scripts and training, Video Here

If you enjoyed this post about What Does it Take to be a Top Earner?, retweet and comment please