<<<<======Share on Facebook Here
If you Like, RETWEET HERE============>>>>
And Comment Below!
Should You Spend Money on
MLM Training, Education or Attraction Marketing?
This blog is bigger than the title, it is the difference between the entrepreneur mindset and the mindset of struggle. They say intelligence is the ability to make further distinction. This blog will teach you the distinction between successful entrepreneurs and those that constantly struggle and how they view money spent on MLM training or attraction marketing interchangeably.
Free is typically the costliest way to build an attraction marketing business
OK, first, let me say this, you CAN build a successful business using free MLM training or attraction marketing training. It IS possible. You can also cut your grass with a pair of scissors but I don't think you would want to do that :).
The more important question is how do those that are successful evaluate what or if they should spend money on mlm training or attraction marketing. From talking and conversing with hundreds of powerful leaders and vice versa, those that struggle, there is a key difference.
The Entrepreneur looks at return and possibility, the employee mindset looks at cost and affordability
Real Entrepreneurs don't understand when people say they cannot afford MLM training or investing in Attraction Marketing
I spend a lot of money on MLM training and learning new ways of attraction marketing. At this point in my career, all of that costs come out of residual income but it was not always that way, however, here is how I always view spending money on training or systems:
1) Can I use this information to get more leads, traffic, conversions or commissions?
2) Will I be able to easily make more money that I spend on this product?
3) Will this make me a better leader to my existing team and to new people that I meet?
The employee mindset typically looks at one thing alone:
1) Can my current (not future) finances afford to pay for this?
Secret of Attraction Marketing Masters
I always suggest people look with the end results in mind. Look at who you want to be in your industry. Then think about what they did and what decisions they make. Leaders in MLM training or attraction marketing buy training, products, and education and then they repackage it and teach others that same training to the team or to others. If that is what they do, why not do the same?
But Ray, I have to look at my current finances!
Here is the reality, if you keep focusing on where you are currently and what your circumstances are, you will stay there. Let's do a little exercise:
Look down at the ground. I want you to think about your life. Think of ten things about your life.
OK? Did you do the exercise? Funny that how people participate in something as small as this is how they show up in life as well. Next exercise…
Look up the sky. Think about your life again. Think of ten things about your life. What was the difference?
Typically when people look down they think of their past and how things are not that great and when they look up they think more of possibility and their future. As you walk around your city, job, the mall, where are most people looking? Straight ahead or down right? These are the ones that typically would see education as a cost versus an opportunity. Keep looking to the sky my friend, and stop looking in the past if you want to grab control of your life, you deserve it!
Looking for a good book? This is the I am currently reading – The Slight Edge
If you enjoy this post, please quickly do me a favor and share with others and comment below.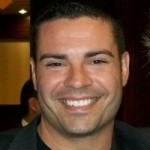 Ray Higdon
Follow Me On Twitter – Southwest Florida Twitter Dude
Check Out My FB Page – Ray Higdon Page (Free Internet Marketing Resources)
Wanna Work With Me? – Work With Ray Higdon
PS: You can get updates like this and others by entering your name and email in the top right box of my site.
PSS: If Your Upline Does Not Have a Step-By-Step Blueprint For Success, Check This Out (Unless You Already Have Too Many Leads) –

Click Here For Instant Access
NOTE: You Have to Check the Checkbox That Says You Are NOT a Spammer to
Make a Comment Below
Image: jscreationzs / FreeDigitalPhotos.net
Image: Ambro / FreeDigitalPhotos.net
If you enjoyed this MLM Training blog on spending money on attraction marketing, share this with others and comment below!