<<<<======Share on Facebook Here
If you Like, RETWEET HERE============>>>>
And Comment Below!
Should You Run Weekly MLM Meetings
or Are They Even Effective?
It is a fact that MLM meetings and events have built the largest organizations. In this day and age of Internet marketing (which I am a fan of as a tool) it is a fact that every billion dollar MLM company was built through old school, offline methods utilizing MLM meetings and or house parties. So, the question is, should you conduct weekly MLM meetings?
Elements that Make Weekly MLM Meetings Fail
Over the years I have done a lot of weekly MLM meetings and also witnessed others do them. My opinion I have on them is based on being in the nitty gritty and in the field testing all different ways to do meetings. Here are some elements that I think make weekly meetings tough:
1) Same Location every week with absolutely no difference in setup or what is presented
2) Same presenter every week with no difference in what is presented
3) Non-encouragement of team participation
When people start doing weekly MLM meetings they expect them to grow. If the above three conditions are met, it is very hard for those meetings to grow. Typically they shrink and or go away. This does NOT mean I am against weekly meetings, I am way for them, however, I suggest focusing on making each unique, with some sort of training provided and to encourage and possibly even have an incentive for your team, whether they have a guest or not, to show up and attend.
Suggestions for running and building weekly MLM meetings
Here is one problem. Teammates decide that they will only attend if they have a guest. Well, they don't prospect each week as each meeting is the same but then, finally, they have a guest that they want to bring to a meeting. When they bring the guest, because everyone else is of the same attitude, the room is empty and the guest wonders if it is even legitimate.
Network Marketing is a team sport.
If you are serious about building a local team, it is imperative for you to show up to the weekly meetings whether you have a guest or not, here are the reasons why:
1) It keeps us motivated
2) We see others that are having success and get to talk with them and pick their brains
3) It builds the weekly meeting to be more powerful with more butts in the seats, that way when you have a guest, they won't show up to an empty room
I have also seen success with weekly MLM meetings when they are either in different locations each week, have special training topics each week or have a different speaker, or, of course, a combination of all three. We were doing weekly lunch meetings at the same location with the same speaker and those meetings dried up as the team approach wasn't stressed, and people stopped showing as they figured they had already seen it, however, when we do special one day only lunches in the same area in different locations, we pack the room with 40-50 people.
Quick Notes on More Effective Weekly MLM Meetings
1) Try different locations. Home meetings actually work every well as some people simply will NOT show up to a hotel pitch but will show up to their buddies house. You can also decide to run a meeting at the house of anyone who joins at a house meeting the next week.
2) Try different trainings. People are after one thing constantly, how to get more leads and or prospects. There are a million different trainings you can do to accommodate this desire.
3) Try different speakers. This is not as effective as the above two in my opinion but still better than not.
4) Really stress team participation.
If you enjoy this post, please quickly do me a favor and share with others and comment below.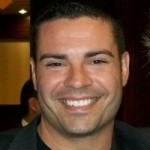 Ray Higdon
Follow Me On Twitter – Southwest Florida Twitter Dude
Check Out My FB Page – Ray Higdon Page (Free Internet Marketing Resources)
Wanna Work With Me? – Work With Ray Higdon
PS: You can get updates like this and others by entering your name and email in the top right box of my site.
PSS: If Your Upline Does Not Have a Step-By-Step Blueprint For Success, Check This Out (Unless You Already Have Too Many Leads) –

Click Here For Instant Access
NOTE: You Have to Check the Checkbox That Says You Are NOT a Spammer to
Make a Comment Below
Image: photostock / FreeDigitalPhotos.net
If you enjoyed this blog on running more effective weekly MLM meetings, share this with others and comment below!