Are you not making as much money as you'd like in your network marketing business?
Here are my 2 secret tips that will help those who want to be at a higher income level.
Secret Tips That Will Make You More Money In Your Network Marketing Business
Let's talk a little bit about how to make more money in your network marketing in your home-based business.
I'm going to give you some tips if you're not at the income level that you desire or you feel like the income level that you're at is not indicative of how much work you're doing.
So, if you feel like, "Man, I'm working way up here man. I'm working hard and I'm not making much money."
I know over my lifetime I've certainly felt that way a few times. So, here's my advice.
Don't Project A Low Money Mindset
First of all, don't assume that the way you think about money is how others think about money.
[mashtweet tweet="Don't assume how you perceive money is how other people perceive money." quote="Don't assume how you perceive money is how other people perceive money."]
One of our Top Earner Clients, my man Curran, he is in a company where I believe to get started in his home-based business it is a minimum of a $2,000 investment.
He said, "Bro, that's a high investment. It's a high ticket. How do I get this thing into momentum?"
And I said, "Well, same thing as everything else. It's just a number game. It's you get in front of more people. And it's you going out there and stop thinking of it as high ticket. Stop thinking of it as a big investment because I mean I don't know the stats but probably every single day someone buys a franchise for $30,000, $50,000, or $60,000. Or they buy a Domino's franchise, which at one point was $250,000 start-up cost and they told you that it was a ten-year return on investment."
They told you, "Hey, you're giving us a quarter-million dollars, you should make that back in profits by year ten." And people do it every day.
In fact, I know one guy, he had 76 Domino's franchises, okay? $250,000, ten years to get that money back.
So, stop using your money filter on everybody else.
Another Example:
I remember being at Nordstrom's buying this $100 shirt.
And I asked, "Can I get this fitted?"
And the person was like, "Yeah but it's an additional cost."
And I'm like, "Oh, okay. How much?"
And they're like, "It's $15."
And I'm like, "Oh." You would think it was like $100 by her tone.
15 bucks for a shirt to fit me perfectly, that I'm paying over 100 bucks for… kind of makes sense.
It's not that large of investment there for me to have a shirt that I don't look like I'm parachuting in.
So, don't project your money thoughts and the filter that you have about money.
What To Do If You Are Broke
I've been there. I've been dead broke.
I mean, I've been dead broke twice in my life.
There were two times in my life where I paid every bill late.
Years and years ago, when we first had my boys, we were wick cheesing it, man. We would go with the little deals and you could get the 16 oz block of cheese.
I get it, man, I get it. I've been broke. I've been broke a couple of times and I just prefer NOT being broke.
So, don't project your money thoughts on other people.
How To Answer: "How Much Is It?"
I just wanna help you out that the reason someone asks you, "Well, how much is it to do your business."
The reason they ask is to rule it out.
It's not that they have a piggyback behind em.
"Well, how much is it because I have recently saved a large amount of money and I'd like to know if I need to save more or if we're ready to do this?"
They're not asking for that reason. They're asking to rule it out.
This is someone who hasn't watched a presentation, hasn't been to an event, hasn't watched your video…
The answer is:
"Well, there's a few different options but the truth is it may not cost you anything because it may be a fit for you. So, there's quite a few option but it may not cost you anything because it may not be a fit for you."
See If They're Open, Give Them An Out
See if they're open, give them an out. (Which is what we teach inside of Rank Makers)
When you're willing to give an out, they're like, "Hm, that's a little different."
See, most network marketers that are untrained, they would say:
"Oh man, it's awesome. It's ground floor and you're gonna kill it, man. You're gonna rock this thing. You're just amazing, this ground floor opportunity. No competition. It'll grow back limbs. It'll give you creamy hair. It's just incredible."
They'll say all the things to try to persuade and convince and those are all the things that REPEL people.
The prospects will be like:
 "Hm, how do you know if it's a fit for me? How do you know if I want to join this thing? I don't know. You don't know. How the hell can you know? So stop trying to close me before I have enough information to make a buying decision."
And so step one, if you wanna make more money, stop projecting your money filter on other people.
Not everyone around you is dead broke even if you are. And, I would say that that's one of the biggest tips I can tell you about how to make more money in any business.
Did you find that helpful?
Let me know what you think in the comments below. And, feel free to share this with your teammates.
More Resources For You:
How To Attract The Right People To Build Your Network Marketing Team
Why People Will Join You If You Are Brand New
29 Sources of Leads so you never run out of people to talk to again.
Did This Help You? If so, I would greatly appreciate it if you commented below and shared on Facebook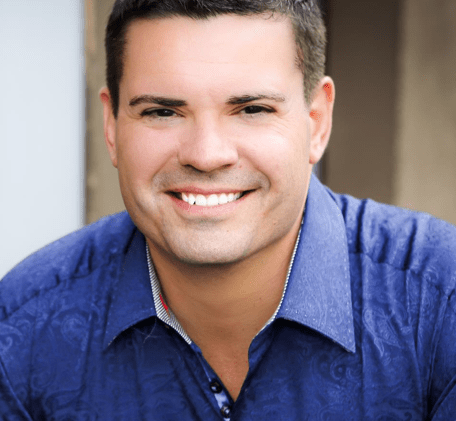 Ray Higdon's Network Marketing Blog
Email: [email protected]
Facebook – Facebook.com/rayhigdonpage
Considering Coaching? Check out my Work with Me tab and Survey where we Help People Everyday.
If you enjoyed this post about Secret Tips That Will Make You More Money In Your Network Marketing Business, retweet and comment, please