Recruiting reps to join your business is sometimes hard to do in the online world if you don't have the right tools and we always talk about best practices in Rank Makers.
Today in this blog post, I'm going to share how to use scripts to completely change your business, the same way we teach our community members.
How To Use Scripts To Recruit More Reps Into Your Network Marketing Business
For starters, our scripts are not to recruit other network marketers, because network marketers like to do their own thing. If someone's doing a tactic that they don't personally like, they like to attack that tactic. It's not like, "We can both get along," because that's not the culture of it.
If you're using a tactic that they don't quite understand, then they like to bash that.
They like to say, "Hey that ain't cool man."
Our scripts are designed for non-network marketers to bring them into your network marketing business.
Now, why?
Why?
Because psychologically if you take all the stuff that was taught in the past about building rapport, rolling it into social media is just not the same. It is not the same.
Saying you're building rapport and you're sitting on your couch, sending a message to a stranger, it's not the same.
Because often when you are building rapport or attempting to build rapport with cold market on social media, then you come across as shady.
Do the little friend request, a little 'your family's beautiful', and then tip toe through the tulips until you get to whatever point you're trying to get to. I'm telling you, if that works for you, keep doing it.
But what I would suggest against is bashing this method that is not designed to recruit other network marketers. I don't like teaching how to recruit other network marketers, how to flip them to your deal.
Who NOT To Use Scripts On
You have to embrace when to use the script and who with, and so use it on people that are NOT network marketers.
All the billions of people that aren't in network marketing. That's what it's for.
Not network marketers.
Just like if I was single, I wouldn't hit on married women. I don't like teaching network markers to go hit on other network marketers. If a network marketer is happy in their company, then awesome. That's fantastic.
I would rather respect the profession. I would rather respect other network marketers than teach how to recruit them to join your team.
That's why we purposely don't create scripts for other network marketers.
Our scripts are for all the other people.
And by the way, you know a lot of times other network marketers that aren't happy in their company, guess what happens? They come into your team and come into your company and guess what? They're also not happy in your company and your team. So it becomes a pattern.
Follow these social media scripts for people who are not in network marketing, and see how that works out for you.
Someone who used our scripts recently said, "I'm finally getting results. I'm finally getting responses. I'm finally getting customers. I'm finally getting recruits." And these were all toward people who have never heard of network marketing before.
And so I hope this is helpful to you. If you want to be bashed publicly, just use our scripts to try to recruit other network marketers and mission accomplished.
But if you want to recruit more reps and bring in new people into your business, then these scripts will change the game for you.
And if you want even more tools, tips and tricks on growing your business – check out Rank Makers.
Ever struggle with what to say to a prospect on Social Media? Or perhaps you are scared to even reach out to people because you have no idea where to start or what you are doing?
Ever get hit with something you just weren't prepared for like a "Thumbs up Emoji" or a common objection such as "I buy it from a friend already", "I can't afford it" or they want to know how much YOU are making with it?
Too often well-intentioned Network Marketers are knocked out of the game by these simple to overcome objections and we are here to help!
Grab this lil' guide today to march toward your Social Media Stardom and to Finally start getting the results you've been wishing for!
---
More Resources For You:
How To Attract The Right People To Build Your Network Marketing Team
Why People Will Join You If You Are Brand New
29 Sources of Leads so you never run out of people to talk to again.
Did This Help You? If so, I would greatly appreciate it if you commented below and shared on Facebook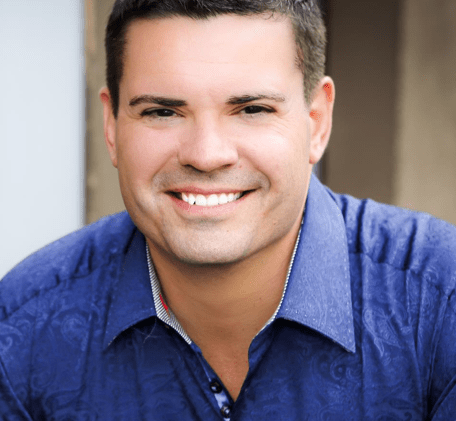 Ray Higdon's Network Marketing Blog
Email: [email protected]
Facebook – Facebook.com/rayhigdonpage
Considering Coaching? Check out my Work with Me tab and Survey where we Help People Everyday.
If you enjoyed this post about How To Use Scripts To Recruit More Reps Into Your Network Marketing Business, retweet and comment please