Want to prospect more people when your out and about?
Here's my simple and effective script to get you more recruits even when you are running your errands.
Simple & Effective Script To Use When Prospecting Strangers
When you see someone that you wanna approach in a store, what do you say to approach them?
Compliment
First, I would start with some kind of compliment.
My wife, she used to work at the Nordstrom makeup counter and they would teach them to always start with a compliment.
So, compliment their earrings, their shoes, their purse, their hair-do, whatever. I would start with a compliment and just a little bit of small talk, not a whole lot because I want you to still be busy.
Here what that might look like, "Hey, I'm sorry to bother you but hey I just wanna tell ya, I love that purse, where did you get that purse?" And let them talk. See how much they bite.
Some people will go on and on and on and other people be like, "Mrrrrr," and just growl at ya.
So, I would kind of test their energy that way and I wouldn't be addicted to prospecting the wrong person.
If I went up to someone and said, "Man, my wife would love that purse. That's a beautiful purse. If you don't mind me asking, where did you get it?" And they say, "Oh, well, that's none of your business," I'm not going to prospect them.
I don't want that energy around me. I don't want them in my team. And, I don't want them polluting the well.
So, I'm just gonna say, "Cool, all right, thanks. Have a good day."
And they will never know that I ever would have prospected them and they would have made millions and millions of dollars. They'll miss out on that.
Break In Communication
If I hit them with that question and they have decent to good energy then I'm gonna play with the conversation just a little bit but before I pop the question(not will you marry me), something about the business or something about my product or service.
I'm gonna use what we call a BIC. A BIC is something we kind of invented called a Break In Communication.
So, a little bit of small talk and if you are unable to speak to humans in small talk kind of fashion.
But a little bit of small talk and then you go into BIC. And so that's where you're saying you're creating some kind of event that is going to prevent you from continuing the conversation for very much longer.
I'm wanting to prevent you from saying too much.
For Example, It Would Like:
"Hey, that's a beautiful purse. Don't mind me asking, where'd you get that?"
"Oh, I got it from yada-yada-yeya."
"Oh my goodness. Well, that's a great store. I don't get there as much often as I like. Do you live around here?"
So it could, "Well, hey, ah man, I gotta run into a conference, go to the dentist, gotta pick up my kid, ect"
You're coming up with something that's preventing the conversation from extending for very long periods of time. Then you pop the question.
And so, "Hey, ah man, I'm looking at the time. Listen, I gotta jump on a conference call but I'm just curious and this may sound crazy, I'm just throwing it out there but are you someone that would be at all open to a side project if it didn't interfere with what you're currently doing?"
Now, that's an opportunity kind of pitch. You could certainly do a product pitch, could be a service pitch.
So, you would want to bring out what is one major benefit of your product or service and you're doing Break In Communication and then you're saying, And so you're gaging what do they say at that point.
Now, most of them are gonna say, "Well, what is it?" If you say side project, they're gonna say, "Well, what is it?"
That's the power of the BIC because you can re-reference the BIC and just say, "Ah, man, I'd love to sit here and chat about it. Tell you what, tell you what, ah, I do have to jump on this conference call. I can't be late on it unfortunately but listen, let me get your information and I promise you, I promise you that I will follow up with you and see if this thing's a fit for you or not."
So that's kind of the break down that I would suggest for you to do in that it keeps your conversations short.
And no one's gonna say, "Hey, wait a minute. Did you come up with a Break In Communication because you didn't wanna explain it to me and say too much?"
No one's ever gonna accuse you of that, they're not gonna detect that, right? You said it BEFORE they asked what it is, so it's not defensive.
Now, if you leave out the initial BIC and you just say, "Well, hey, I gotta join my conference call," then it seems like you're hiding something. It seems like you're reactive.
So, pop that question after the BIC, promise them you'll follow up when they ask what it is and say it may or may not be a fit for you and there you go.
Follow Up
Then you follow up with him, say, "Hey, it was so great meeting you. Listen, I gotta video that does a much better job than I could possibly do explaining what it is and if it's a fit for you or not. How soon could you watch this short video?"
So that would be kind of the break down for me. But again, don't be addicted to prospecting them.
If I say, "Hey, that's a nice purse you got there." And they're like, "Oh, thanks. It's none of your business." I'm NOT gonna prospect that person. I don't want them around me at all.
[clickToTweet tweet="Don't be addicted to prospecting everybody" quote="Don't be addicted to prospecting everybody"]
Did you find that helpful?
Let me know what you think in the comments below. And, feel free to share this with your teammates.
More Resources For You:
How To Attract The Right People To Build Your Network Marketing Team
Why People Will Join You If You Are Brand New
29 Sources of Leads so you never run out of people to talk to again.
Did This Help You? If so, I would greatly appreciate it if you commented below and shared on Facebook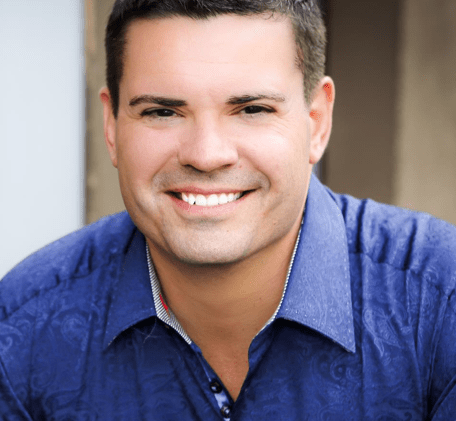 Ray Higdon's Network Marketing Blog
Email: [email protected]
Facebook – Facebook.com/rayhigdonpage
Considering Coaching? Check out my Work with Me tab and Survey where we Help People Everyday.
If you enjoyed this post about Simple & Effective Script To Use When Prospecting Strangers, retweet and comment please