Would you like to get help with overcoming nervousness when talking to others? Robert Hollis shows you how!
Robert Hollis has made over $45 million inside the Network Marketing profession and can teach you a thing or two about overcoming shyness or nervousness.
Who is Robert Hollis?
Some of you may recall Robert as being the very first person I interviewed for our Top Earner Conversations newsletter. Not only has he made a LOT of money inside the network marketing profession but he has also helped create 45 millionaires! He has been at the very top in several companies in his career and now loves teaching others how to get past their barriers such as overcoming nervousness, overcoming shyness or just taking your business to the next level.
Struggling with Fear of Talking to Others?
Here's the reality…if you don't talk to more people you will never achieve the goals you desire inside the network marketing profession. MOST people are too nervous, shy or simply afraid of talking to others and that is exactly why they don't accomplish their goals.
My interview below with Robert Hollis is going to lay out a very simple way for you to start asking more people an easy to ask question so you start getting more people to check out your opportunity or product. This is one of those that you may want to watch more than once.
Fun Quotes for Ya
Anxiety's like a rocking chair. It gives you something to do, but it doesn't get you very far. Jodi Picoult
Click to Tweet

Every time you are tempted to react in the same old way, ask if you want to be a prisoner of the past or a pioneer of the future. Deepak Chopra
Click to Tweet

You don't have to control your thoughts. You just have to stop letting them control you. – Dan Millman
Click to Tweet

Robert Hollis on Overcoming Nervousness
Let me add one more thing to the interview. Robert lays out his million dollar question in the above video. IF you struggle with saying that, even though it is probably a much simpler question than you have been told to use, then you can practice it WITHOUT the association of your company. You can ask the same format of question to get directions, restaurant advice, etc. This will also help you to break from your attachment to the outcome. If you ask someone for a favor and follow that with asking them if they have a suggestion on a good Italian restaurant in the area, and they don't have one, are you going to be upset? No, you aren't and neither should you be if they tell you no with Robert's million dollar question.
Was this helpful? Feel free to share this with teammates to help THEM with overcoming nervousness and help them start reaching new heights with their company!
Did This Help You? If so, I would greatly appreciate it if you commented below and shared on Facebook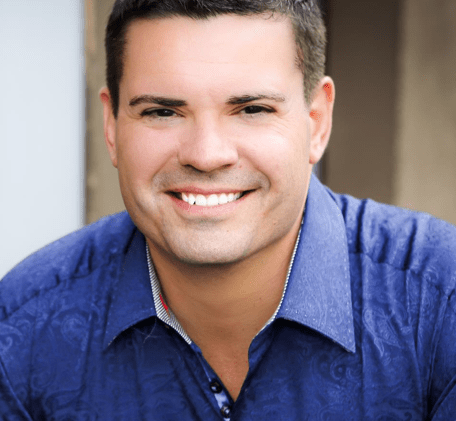 Ray Higdon's Network Marketing Blog
Skype: ray.higdon
Email: [email protected]
"I Teach You the Marketing, Mindset and Sales Strategies to Make More Money and Follow Your Passion!"
PS: If You Don't have a Team, Haven't Recruited Anyone (or less than 10 people), This is the Course you Should Get – Network Marketing Training Course
If you enjoyed this post on Robert Hollis on Overcoming Nervousness, retweet and comment please