Are you getting appointment no-shows or cancellations in your network marketing business?
Here are a few KEY ways to reduce the number of cancellations to your scheduled meetings.
Reducing Appointment Cancellations In Network Marketing
It's interesting because when it comes to follow-up or when it comes to appointments, the majority of the work is actually done in the initial introduction, in the invite.
There's a lot of people that I think they troubleshoot the wrong part. If someone is not showing up to an appointment, the mistake was more than likely made in the introduction, in the initial conversation prior to the appointment.
Let me give you some pointers here.
What If They Just Don't Show?
There are 2 different types of appointments. You either meet them in person and they just don't show. Or you have an appointment on the phone and they don't answer.
In those situations, you've got to do something to deal with it.
Once it's happened, what I would suggest is do my three voicemail system.
My 3 Voicemail System
My three voicemail system is you call them, you leave a voicemail because it will probably go to voicemail.
1st Voicemail:
You say, "Hey, listen, we were scheduled to meet. I'm here, or I'm calling you at the predefined time. Give me a call at your earliest convenience."
You're not condemning them, bashing them, being negative or guilting them. You're not doing any of those kinds of things.
There is a good chance that because of how you set this appointment, there is a good chance they won't call you back.
2nd Voicemail:
Voicemail number two comes 24 hours later.
You say, "Hey, we were supposed to chat yesterday. Left you a message. Haven't heard from you. I hope you're okay. I hope everything is okay. Give me a call. Hey, listen, if you decide you just don't want to meet, let me know. No big deal. I get a lot of people that I meet with and if this is something that you just don't want to discuss, totally cool. Just let me know." 
There is also a good chance they won't respond to that.
3rd Voicemail:
48 hours after that, you're going to call and you're going to leave a message again. Because it will probably go to voicemail again.
You say, "Hey, listen. Left you a couple voicemails. Haven't heard back from you. I hope that you are okay. However, I'm just going to assume that this isn't something that you're open to, and that's totally cool. I'm going to mark you off my list. I won't be calling you about this ever again, and I wish you the very best."
People hate being marked off a list. People hate it being so clear that they are in the wrong. When it's so clearly an issue of theirs and you've handled it so professionally, that is going to be the time when you have the highest percentage of people that will reach out to you.
Now, How Do You Lessen Those Cancellations?
I'm going to give you two different suggestions on how to lessen cancellations.
It was pretty rare for me to have people not showing up to appointments, or people canceling appointments. It was pretty rare, because of what I'm about to share.
If you're someone like, "Man, I keep setting these appointments and no one is showing up," then here are my suggestions in the video below.
Easy, right? What are your thoughts? Did that help? Let me know what you think in the comments below. And, feel free to share this with your team.
More Resources For You:
Guide To Recruiting 10 People (Or More) Every Month
29 Sources of Leads so you never run out of people to talk to again.
Did This Help You? If so, I would greatly appreciate it if you commented below and shared on Facebook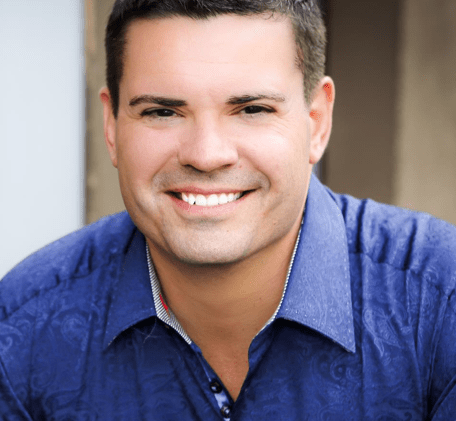 Ray Higdon's Network Marketing Blog
Skype: ray.higdon
Email: [email protected]
Periscope – Ray Higdon on Periscope
Considering Coaching? Check out my Work with Me tab and Survey where we Help People Everyday.
PS: If you haven't recruited anyone, or fewer than 10 people, This Course will Help (and is on Sale)
If you enjoyed this post about How To Reduce Appointment Cancellations In Network Marketing, retweet and comment please