<<<<======Share on Facebook Here
If you Like, RETWEET HERE============>>>>
And Comment Below!
Punch Fear In the Face To Build Your
Network Marketing Business Opportunity
Everyone craves getting more leads or finding that really cool system that puts your network marketing business opportunity on auto-pilot. We buy this widget and that and get pumped up at this event or webinar, but, so few people still have success. Why is that? It's because they are buying those things while still in a lack/limitation mentality and hoping that there is a magical widget out there that will get them over their fears. I am willing to say that no new marketing technique will work for you until you face your fears, picture them in human form, and then either laugh at them of punch them in the face!
I need to find a new way to build because I have burnt out my warm market
So what. Join the club. Boo Hoo. It does not matter if you have pitched your warm market 50 different things. You don't know what has changed in their life recently at a time in our economy when so many people are suffering and are out of options. You also don't know if your current business is the one business that actually will resonate with them.
Oh sure Ray, easy for you to say! Is it? Is it easy for me to say? I failed at juice, travel (twice), legal services, diet cookies, green products, gas additives, real estate, and aztec grain, all in a 24 month period but I pitched every single one of them to all of my warm market. Perhaps you are one of the very few that have failed at more companies than I have in such a short time frame and if you are, congratulations for being a winner. A winner is someone who keeps getting up and swinging when life keeps knocking them down. OK, let's talk about facing your fears about your network marketing business opportunity!
The first step of all good Networkers and Marketers
You have heard it before. Make a list. Before you moan and groan and cry to Mommy on how you have burnt them out (like I haven't heard that before), let me help you out with your temporary cowardice. If you know, without a shadow of doubt, that your warm market is going to reject you, PERFECT, I want you to make a No list. Before you do one ounce of Internet marketing or send out that goofy blast email that never works, I want you to collect 50 no's.
Make a list, making absolute sure that these are all people that will tell  you no, and I want you to call them. Those of you reading this that are in my company can say, "Hey, this may or may not be for you but a lot of people are buying gold and silver right now and I just got involved with a home based business that pays me to promote gold and silver from home. If you have been affected by the economy or are looking to make some extra money without interfering with what you are currently doing, I can send you some information, if not, totally cool. By the way, if this is NOT for you, do you know anyone that has been affected by the economy that might want to make some extra money?"
Not to leave out those not in my team, this is what you can call (not email) and say to your NO List, again, these are people that WILL TELL YOU NO, YOU WILL NOT CONVERT THEM. Call them and say, "Hey, you know I have been in and out of network marketing for quite awhile and I have done a lot of research, worked with a lot of leaders and have finally found something that I think is perfect for this economy. Just throwing it out there but would you be interested in a side project that doesn't interfere with what you are doing? If you are interested, great, if not, no big deal."
The Reason Internet Marketing Does Not Work For Most People
The real reason most people fail when they try their hand at using the Internet to build their network marketing business opportunity is they go toward the Internet without ever embracing the real problem. That they are not sure of themselves and they are afraid. Most actually sabotage themselves from the very beginning, knowing deep down that it probably will not work but at least they have someone other than themselves to blame. They can blame those big bad copywriters that take all their money or those systems that are just too complicated for them to ever understand.
If you don't embrace your fears, and start acting and behaving like an actual leader, you will never build a business with or without Internet marketing magic. Work on the actual problem. Work on becoming fearless and having belief in yourself versus just look for that quick fix. If you work on yourself, constantly getting better, all forms of marketing become more effective and you will have that little extra zip on the phone that will take one of those people that would have told you no, to join your network marketing business opportunity.
NOTE: Doing the "No List" exercise is very powerful. Those that actually have the bearings to complete it will realize that it isn't that big of a deal. If you can take that attitude and start tackling all the things you are afraid of, you will realize that there really isn't much to be afraid of at all. 🙂
If you enjoy this post, please quickly do me a favor and share with others and comment below.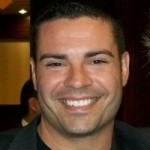 Ray Higdon
Follow Me On Twitter – Southwest Florida Twitter Dude
Check Out My FB Page – Ray Higdon Page (Free Internet Marketing Resources)
Wanna Work With Me? – Work With Ray Higdon
PS: You can get updates like this and others by entering your name and email in the top right box of my site.
PSS: If Your Upline Does Not Have a Step-By-Step Blueprint For Success, Check This Out (Unless You Already Have Too Many Leads) –

Click Here For Instant Access
NOTE: You Have to Check the Checkbox That Says You Are NOT a Spammer to
Make a Comment Below
Image: photostock / FreeDigitalPhotos.net
Image: Pixomar / FreeDigitalPhotos.net
If you enjoyed this blog on facing fears to build your network marketing business opportunity, share this with others and comment below!