Are you wanting to get your team over to our event in order to skyrocket your business?
Today I'm sharing a bit about the event, and a couple of tips to get your teammates to join us in October.
If you want to make more money in your network marketing business trip, then getting your team there is important. But the question usually is "How do I get more of my team there?"
First of all, you have to understand that anything you ever market, anything you're ever promoting, you're not promoting to a standing army. You're promoting to a marching parade. And what I mean by that is that people are chasing kids, doing laundry, staying busy in their day-to-day life. They're up at different times in the morning and go to bed at different times at night.
So, you may think that you've told your entire team about RankMakersLive, but you have not, and not everybody knows about the event and how it can help you make more money. There's still a very large percentage of anybody's team that have not heard about the event, unless they follow me or my team, because I've been talking about this every single day for the last four months.
And even though I've been talking about this for the last four months, there are still people who ask "You've got an event going on". And all I think to myself is "Where the hell have you been?"
People just aren't hearing it.
And so this is the same thing that's true when your company has a promotion, or when your company has an event. Not everyone hears.
But, if you want more of your teammates to show up, you should be bold. And we fully believe, if you get your teammates there, what they're going to be taught is going to make you, the leader, more money.
Jessica and I are working for you that weekend. I'm working for you. I'm going to get your people so fired up that they are going to be insane. They are going to run out of there and be sponsor monsters.
How do you get your teammates there?
One, if you've ever been to one of our events, share your takeaways and share how your life changed after the event.
Telling the story will inspire your team members to go too.
And two, call them.
Prospect them, message them, and think about of all the income producing things that you could possibly do with existing teammates. Getting them to that event might be your highest leverage thing.
Because you can't just chase teammates and say, "You need to be prospecting more people. You need to be doing more and selling more stuff."
Because that doesn't make them feel good.
But you, as the leader, showing up and playing big for them and telling them that they deserve more success in their business and they deserve to come to this event and they should get their butts there, will ultimately inspire them to join us.
Our event will have Tarek, from a hit TV show, who has millions of fans, is a total stud and super humble. Everywhere I go, I see him being interviewed on CNN and many other shows and he's just a TV celebrity. He's going to be speaking, and what's awesome about it is he's not just a celebrity, he's got an amazing story too. He's a two time cancer survivor, went from living with his parents to make an over $10 million a year, and so much more that we haven't even learned about him yet.
This is a guy you may want to learn some things from. He is our keynote speaker for Rank Makers Live, but we have people like Kim Garst, one of the top 10 social media influencers in the world according to Forbes, Marina Simone, Dana McGrady and so many more.
This is our social media Super Summit in Orlando on October 3rd through 5th. It'll be our biggest event ever, ever, ever. We're expecting between 2,500 to 3,000 people from all over the world and it's so important for your team to make it there, so you can skyrocket your business.
We already have several dozen people flying over from Australia for the event, which is super cool, and I'm so excited for all of our speakers. Get your team there, you will NOT regret it. RankMakersLive.com, make sure you grab that ticket and let's do this.
Come learn proven strategies from the TOP Sales and Social Media Marketing Minds in the world that will guarantee you get RESULTS and Rank Advance!
Secure your deposit NOW to gain access to our private attendee only group, where we're hosting WEEKLY exclusive training, behind the scenes sneak-peeks, and weekly prize and ticket upgrade giveaways from now up until the event kicks off in October!
Get Your Ticket Here – RankMakersLive.com
Be sure to let us know what you think of this training in the comments below!
More Resources For You:
How To Attract The Right People To Build Your Network Marketing Team
Why People Will Join You If You Are Brand New
29 Sources of Leads so you never run out of people to talk to again.
Did This Help You? If so, I would greatly appreciate it if you commented below and shared on Facebook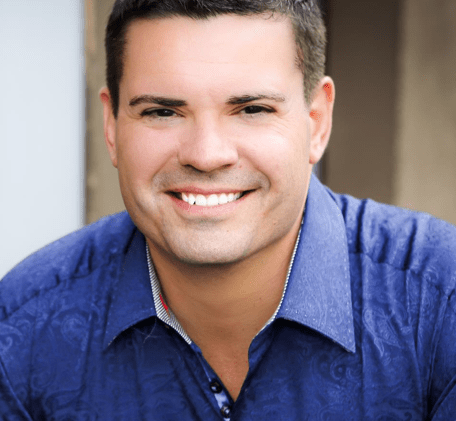 Ray Higdon's Network Marketing Blog
Email: [email protected]
Facebook – Facebook.com/rayhigdonpage
Considering Coaching? Check out my Work with Me tab and Survey where we Help People Everyday.