On August 26th, We Held a Sold-Out Live Webinar Event That Was So Popular, We've Decided To Make the Recording Available...
"Discover A Simple 3-Step YouTube Formula And Start Generating TONS Of Leads On Demand"
Here's What You'll Learn On This LIVE Webinar Recording:
Mark Harbert is a video marketing expert who has generated over

17,000 leads

using short, simple videos on YouTube. We recently sat down with Mark for a sold-out, live webinar event where he "spilled the beans" on the exact methods he uses.
[gn_highlight bg="#f6fe18" color="#000000"]You'll get over 90 minutes of PURE training and content! No hype... no pitch![/gn_highlight]
What's IS his secret formula for generating all those leads from YouTube?
Discover how to create videos around what prospects are searching for, optimize them, and get them to rank and show up so people actually see them. (A video that's not found or seen is a waste of time, right?!)
If you do this right, you can create a small army of videos that produce leads, create sales, and build rapport with prospects 24/7.
You don't need special equipment & you can do this even if you're new to making videos!
[gn_note color="#91c3ff"]"Ray, regardless of what you made or lost in cash on this webinar with Mark Harbert, you performed a GREAT service to us your subscribers. AND, you deserve a load of thanks for thinking of it. I will get a lot more than what I paid out of the 6 pages of notes I took, and you will get referred to a lot more in my blog. Thanks again!" ~ Elmer[/gn_note]
Mark focused in on these 3 areas:
Keyword research

– How to find the right keywords to focus your video around based on what your ideal prospects are already searching for.
On-Video Optimization

-

How to create video content around those keywords and optimize it for search.
Off-Video Optimization

- The simple process of getting your video to show up in both YouTube & Google search.
This is a simple three step process that Mark follows with each and every video he creates and he's going to lay it all out for you to follow step-by-step.
This is a no hype, no fluff webinar & you have our 100% money back guarantee. Watch the entire recorded event and if you don't get more value than you paid, simply contact me for a full refund. No questions asked!
30-Day 100% Money-Back Guarantee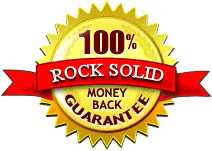 I guarantee you'll be so blown away at the value you'll receive that I'm offering you my 30-Day 100% Money-Back Guarantee.  Join me and watch the recording, and if you're not 100% satisfied, simply contact me within 30 days and I'll refund your investment.
[gn_note color="#91c3ff"]
"Hi Ray, Just wanted to say that the webinar we had a while back with Mark helped me a ton! Before watching his webinar, the most views I had on YouTube was like 100. Now I have a video that has already gotten over 2,500 views and I got over 400 new subscribers- all within like 10 days of posting my video. Not to mention 2 sign-ups from the two videos I posted! (Which of course made the cost of the webinar well worth it!)" ~ Hamed
[/gn_note]
As soon as your order is complete, you will receive your private access to this recording in our members area. The login details will come directly to your email inbox.
Get Access NOW To This Exclusive Sold-Out Event!
Take A Look At More Feedback From Those Who Attended!