Considering offering your prospect two different network marketing opportunities?
In this training, I share my honest thoughts and exactly how to leverage the network marketing space.
The Truth About Presenting Two Network Marketing Opportunities To A Prospect
So, is it okay to present two opportunities to a prospect?
That question comes from a space of thinking that network marketing is about transactions.
This is why a lot of sales people don't make it in network marketing.
Now I know, untrained network marketers are like, "who can I get that sells? Who can I get that's an existing sales person?"
And they're super excited, they're gonna get Frank down at the car sales lot. "Man, that guy can sell anything. I'm gonna bring him into the business."
Here's why Frank usually fails.
Salespeople, I have to detrain, retrain. Now, I'm not against sales. Love salespeople. I've been in a lot of different sales throughout my life.
But usually, sales guys struggle in network marketing because they have been trained appropriately to think transactionally.
"How do I make a transaction today?"
The sole power of network marketing is residual income, passive income, and duplication.
If you bring a salesperson in, they're gonna say, "wait a minute, I'm not making that much when I sign people up!"
Which is usually true.
So, salespeople usually, kinda creep back to whatever they were selling, because they would make more if they sell a car or a house or an appliance.
The power of network marketing is not transactions, it's community.
[clickToTweet tweet="The power of network marketing is not transactions, it's community." quote="The power of network marketing is not transactions, it's community."]
It's community.
Understand that community is the driver of big money, not transactions.
I know this sounds weird. Because you should bring in customers and you should recruit people. But if you stop there,  you don't have a community and a culture that embraces them and breeds them to be a leader or to be a better producer.
The power is in you getting more duplication.
The power is people seeing that you have a simple process that they can follow too, that's not based on personality and charisma.
A lot of times salespeople, they come in with a transaction mindset, and they're like, "I don't need a tool, I don't need no presentation, I got this!" So they use personality and charisma, which is NOT duplicatable. Most people don't have personality and charisma.
Did you find that helpful?
Let me know what you think in the comments below. And, feel free to share this with your teammates.
More Resources For You:
Guide To Recruiting 10 People (Or More) Every Month
29 Sources of Leads so you never run out of people to talk to again.
Did This Help You? If so, I would greatly appreciate it if you commented below and shared on Facebook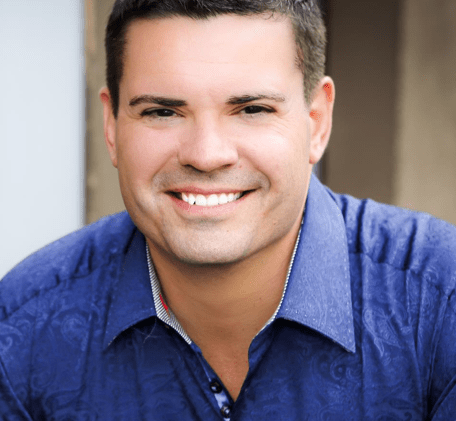 Ray Higdon's Network Marketing Blog
Skype: ray.higdon
Email: [email protected]
Facebook – Facebook.com/rayhigdonpage
Considering Coaching? Check out my Work with Me tab and Survey where we Help People Everyday.
PS: Adrian walked across his Company Stage for the FIRST Time thanks to our Rank Makers Group, Find out More Here
If you enjoyed this post about The Truth About Presenting Two Network Marketing Opportunities To A Prospect, retweet and comment please