Peyton Manning is going to the Superbowl once again and here are some thoughts on Creating Success that relate to him and his career.
IF you want to learn the art of creating success, there are some great lessons here.
Fave Peyton Manning Quotes
"Pressure is something you feel when you don't know what the hell you are doing"
"The most valuable player is the one who makes the most players valuable!"
"If you work hard and you play well, all those critics quiet themselves pretty quickly"
For those that may not know, I was born in Indiana and I am a Colts fan, I was sad when Peyton was no longer a Colt but am a fan of him anytime he isn't playing us.
Not Everyone Will Believe in You…and that is OK
Also for those that may not know there were a lot of people saying that Peyton was washed up and should either be benched or should retire but here he is again, making his fourth Super Bowl appearance.
Check out what some of the reporters said about Peyton:
"It is time for Peyton Manning to retire." – Charles Pierce, Grantland
"Give it up, Peyton, because father time never loses" – Jeff Diamond, Sporting News
"..continuing to play beyond this season, at a level far below his own standards and in a physically depleted state, is setting up a very bad ending to a first-ballot Hall of Fame career." Brad Berreman, Rant Sports
"Maybe he should retire at midseason" – Mike Bianchi, Orlando Sentinel
"Denver is better off without Peyton" – Kenneth Arthur, Sports on Earth
"It's time for Peyton Manning to Retire" – Mike Foss, USA Today
"Sad to Say but Peyton needs to Retire" – Jim Buzinski, SB Nation
The Truth about Creating Success
There are two things I suggest you learn from Peyton.
You are going to have doubters throughout your career. Peyton has broken almost every record in existence when it comes to his position of Quarterback yet all the way up until yesterday, he had plenty of people calling for him to be benched or to retire.
An interesting fact about Peyton is he is about to head to his fourth Superbowl and every single time he had a different head coach. I am not sure if that has ever been done before but that is darn impressive. Tom Brady, the quarterback he beat yesterday has been to the Superbowl 6 times, winning four of them, but all under one genius head coach. When I posted this on Facebook yesterday my Facebook friend Valorey Salter said "See, it doesn't matter who your upline is", which I thought was brilliant. If you are serious about creating success, you may not be in the exact "team" or your mentor may not look exactly like what you thought and you may not even have a great upline at all, but winning and creating success is a habit that is on YOUR shoulders.
Creating success is more about YOU being in the drivers seat and YOU taking accountability and along the way you will have your doubters and people that tell you that you will never make it or that it won't work out, it is up to you to prove them wrong.
Congrats Peyton. Congrats on being the oldest quarterback to ever start in a Superbowl and hope you are able to win it all and prove all those doubters and critics wrong.
Was this helpful? Share and Comment if you get value.
Did This Help You? If so, I would greatly appreciate it if you commented below and shared on Facebook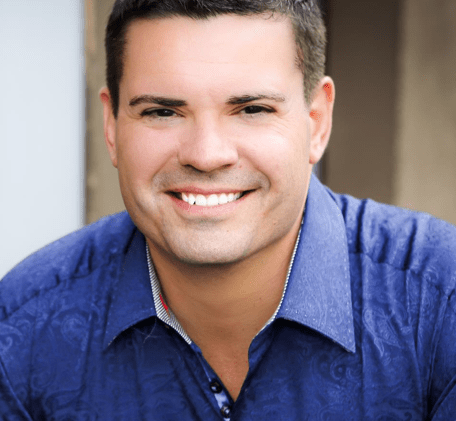 Ray Higdon's Network Marketing Blog
Skype: ray.higdon
Email: [email protected]
Periscope – Ray Higdon on Periscope
Considering Coaching? Check out my Work with Me tab and Survey where we Help People Everyday.
PS: If You Don't have a Team, Haven't Recruited Anyone (or less than 10 people), This is the Course you Should Get – Network Marketing Training Course
If you enjoyed this post on Peyton Manning and Creating Success, retweet and comment please